Adapting to change and staying true to yourself – Steph Claire Smith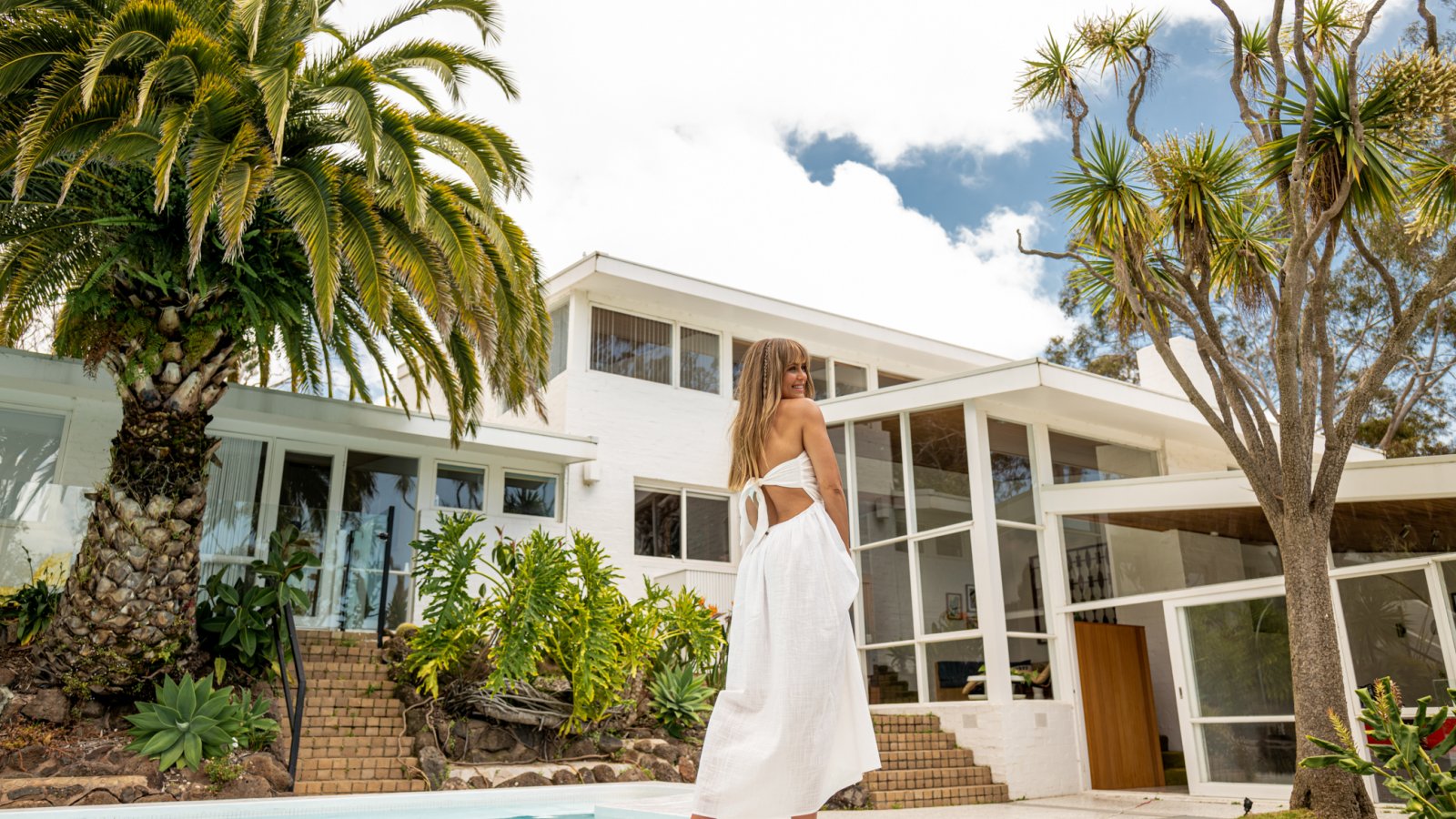 Steph Claire Smith and her new role as MAMA.
Steph needs no introduction on our part because she has been part of the Billabong family since 2015 when she was the face of our Billabong x Cleo collaboration shot in the Whitsunday Islands. Since then she has been to the annual celebration of the Pipe Masters in Hawaii with us, been our muse for the Billabong x INC collaboration shot on the iconic Bondi beach and she rocked our Summer collection in the Maldives in 2018. It was only natural for the next step to be a BILLABONG x STEPH CLAIRE SMITH COLLAB right?! Well since it was so popular, we have done it a second time.
We sat down with Steph lately and asked her all about how life has changed from jet-setting around the world shooting campaigns, to being in lockdown as a new mama, and how she tries to juggle it all.
Steph, when we designed the first collection together, we had no idea we would end up shooting it when you were 20 weeks pregnant. Are you proud of how the shots turned out and do you look back at your changing body fondly?
It's so crazy to think back to that. I remembered feeling almost guilty about it all when I started to think about the timing of everything and realised I'd be pregnant for the shoot and heavily pregnant for the launch! But you guys were incredible and made me feel so supported and I think in the end it made for a beautiful story! I absolutely love how the shots turned out! There's this one shot of me cradling my bump while I'm kneeling in the water in the red one piece that I absolutely love - such a special keep sake!
How did you find pregnancy overall? What was the best part, and what was the most challenging?
I was incredibly fortunate to have a pretty smooth ride when it came to my pregnancy. Outside of fatigue in the first trimester and aches and pains in the third trimester, I felt really great! I was just so excited and fascinated by it all. Feeling Harvey kicking was so surreal and honestly never got old. The hardest part for me was towards the end. Harvey was a week overdue, and in those last four weeks prior to his arrival I got so overwhelmed by everyones 'tricks' to induce labour that I would genuinely get concerned or upset if they didn't 'work'. The stress that was causing me wasn't doing my mind or body any favours so I jumped off social media and even distanced myself from some friends and fam just to soak up that last week alone with Josh.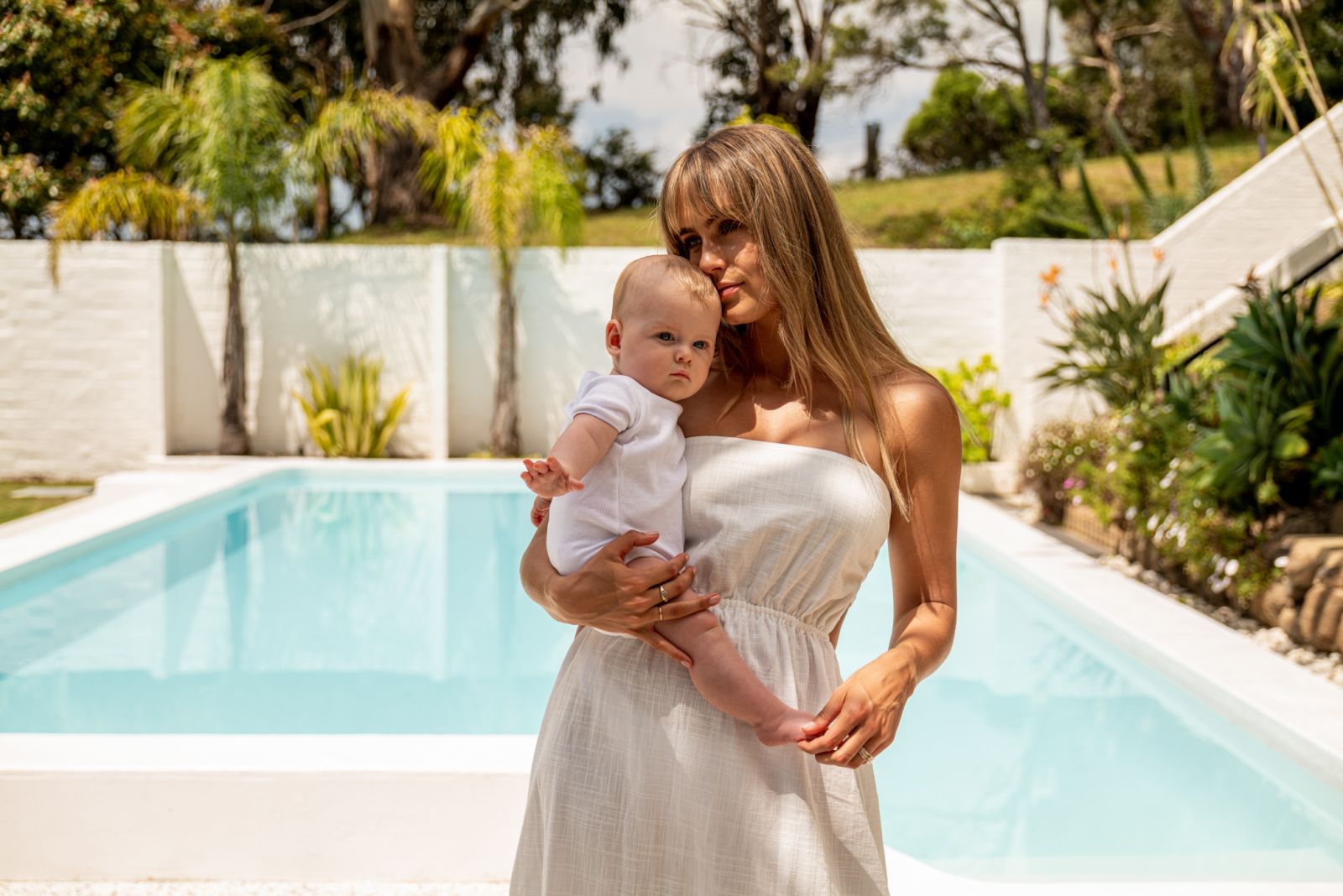 We know you have spent a lot of time in lockdown in Melbourne. Tell us how the first 6 months of motherhood has been. Is it different to what you expected?
Lockdown has been tough, there's no doubt about it. But we were incredibly lucky with the timing I must say. Being stuck at home with your partner and your newborn is actually special. There are so many couples who don't get to spend that amount of time together but because Josh and I could both work from home, it meant we were both equally getting quality time with Harvey. My biggest hurdle has been (and still is really) finding work/life balance. I'm so passionate about what we do at Keep It Cleaner that I keep dipping my toes in and wanting to be involved more and more - but then find myself overcommitting and I'm just not mentally or emotionally ready to step back in full time. So working out what that part-time work looks like is definitely a challenge, and dealing with the mum guilt that comes along with it is tough.
How did you find navigating going from working at home which is essentially the best of both worlds (still super tough no doubt) to going back to the office?
I'm not back in the office full time yet, I'm going in 1-2 days a week atm. But it's tough! The other week we had a full week of shooting KIC workouts and so pumping/expressing a few times a day every day and being out of the house and missing a few of Harvey's bedtimes was super tough emotionally… but that's life! The perfect balance doesn't exist. Some weeks I'm going to feel like super-mum and have all the time in the world with Harvey and others I'll have a lot of work commitments that will take me away from him and I'm okay with that. I'm just taking every day as it comes at the moment and I'm so lucky to have family and friends around to support me while I work through it all!
Speaking of support, do you have a good village around you to help out when you need it?
I do and I'm so grateful for them all. Josh's work is incredibly flexible, and we have had a discussion about how he will take on a bit of a stay at home dad role when I do step back into work. Harvey's also the first grandchild in the family - so as you can imagine his nanas are always keen to babysit.
What lessons has Harvey taught you so far?
Life is precious. Take a look at your priorities and spend more time doing the things that bring you joy. And scroll less, smile more.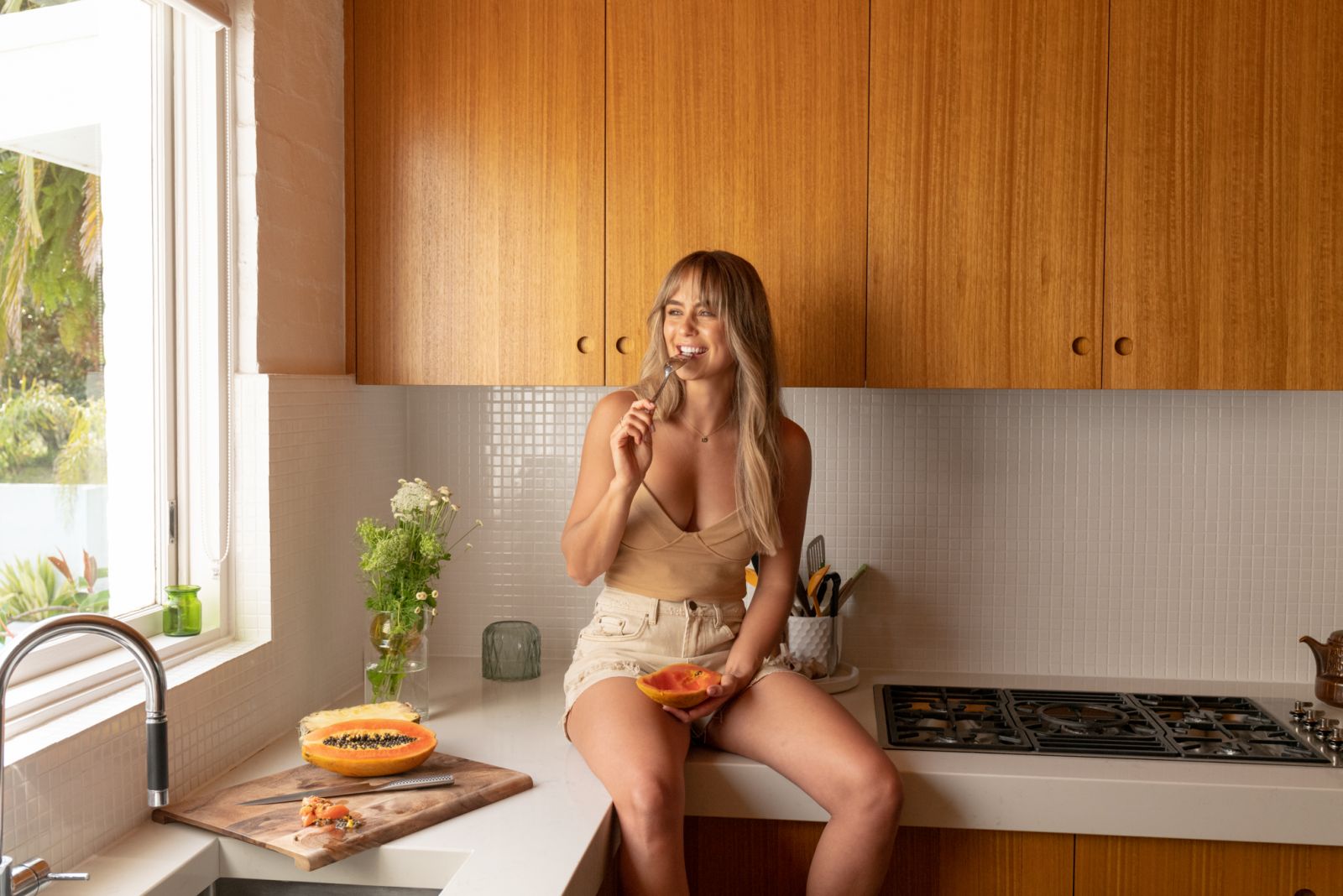 If you had a whole morning to yourself after 12 hours of solid sleep, how would you spend it?
12 hours of solid sleep alone sounds like a dream haha. But what is so funny about this question is when I thought about my answer… I thought about how much I'd miss Harvey if my answer was to have alone time. And I think so many mums would jump at the opportunity for alone time… before I was back working and out of the house for other commitments I did crave that alone time. But now that I'm pulled away from him so much already on a regular basis, my dream morning would be with him and josh… cuddles in bed, followed by a walk along the beach with Ari running free and with a coffee in my hand. Then back home for more cuddles haha.
How are you managing your days with a baby, KIC, endless emails, shooting campaigns, staying on social media, exercise and scheduling in time for self-care?
I'd say I'm managing okay, but every day isn't perfect. More often than not I am overwhelmed and stressed and filled with guilt. Guilt for either not working enough or working too much and not being present enough with Harvey. I do like to prioritise my health though, no matter how busy I get I will find time and ways to move my body. Exercise is something that grounds me, keeps me energised and keeps me sane
Can you give us an example of a typical day in the life Steph?
This is super hard to answer as some days I'm working and some days I'm not!!! Buttttt; most mornings we will either go for a walk to get our morning coffee all together OR ill feed Harvey whilst lying in bed and josh will make us some coffees to enjoy in bed. Then when Harvey goes down for his first nap of the day is generally when I squeeze in a KIC workout. I'm following our KICRUN program at the moment, so if it's not a run it's a KIC yoga flow or pilates session to stretch and strengthen my body between runs. Josh and I will generally have brunch together, some sort of toast with toppings like tomato, basil and cheese has been our go-to. But really my days off revolve around the little guy. We follow the FEED EAT PLAY SLEEP kind of routine, and he's still napping 3 times a day at this point. The evenings post Harvey's bed routine consists of Josh or myself cooking dinner, eating together and then deciding on something to watch on the telly. Spending 24/7 with each other over lockdown has meant that some nights we're grateful for having two TV's as we both need some alone time to watch our own shows. And just about every second night I make us popcorn and every night I nibble on some choccie too.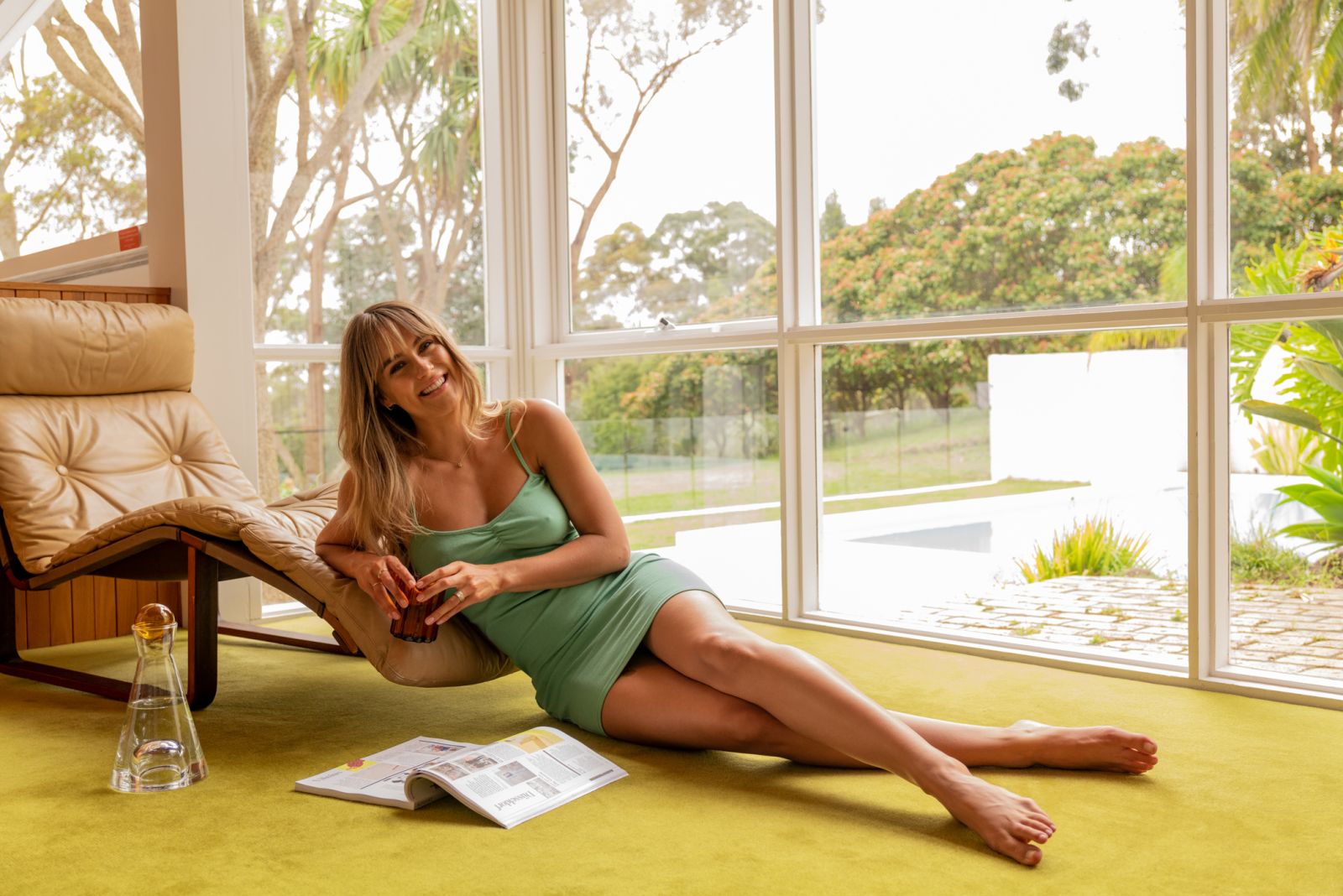 Any words of advice for up and coming mamas?
Something I often need to remind myself of is; go into every day and every night with no expectations. When you get them into a routine it's so easy to freak out and over analyse everything if they slightly fall out of it. Remember they're human, some days are good some days are bad. And as soon as you get used to one routine or feel on top of it it's generally around the time it begins to change again anyway. So go with the flow and do what works for you!
I heard some advice once, "you can have it all, just not all at once" but you seem to have turned that on its head and it seems like you really have it all. Would you agree?
I LOVE THIS QUOTE. I also have this quote written on our family calendar right now and I think it's similar: "You can do anything, but not everything". As I've touched on in this interview - I am juggling a lot, but not everything is working out perfectly, and I'm beginning to be okay with that. There's a reason people say 'it takes a village to raise a child. Don't be afraid to reach out for help and don't feel like you need to do it all or have it all to be succeeding.
Describe motherhood in three words.
DREAM COME TRUE