What can't oats do? These baked oats are just like having cake for breakfast!
This recipe is so easy to make with healthy ingredients and you can also do so many different flavour variations.
This one calls for a good melting chocolate for that centre to ooze and some natural sweetener like natvia or coconut sugar for that cinnamon crunch top.
I have also done a peach version using the same recipe, for this one you'll take out the chocolate and add fresh sliced peach with a sprinkle of natvia, you could use any fruit here.
The possibilities are endless! You can make this one single serve or double the recipe for 2.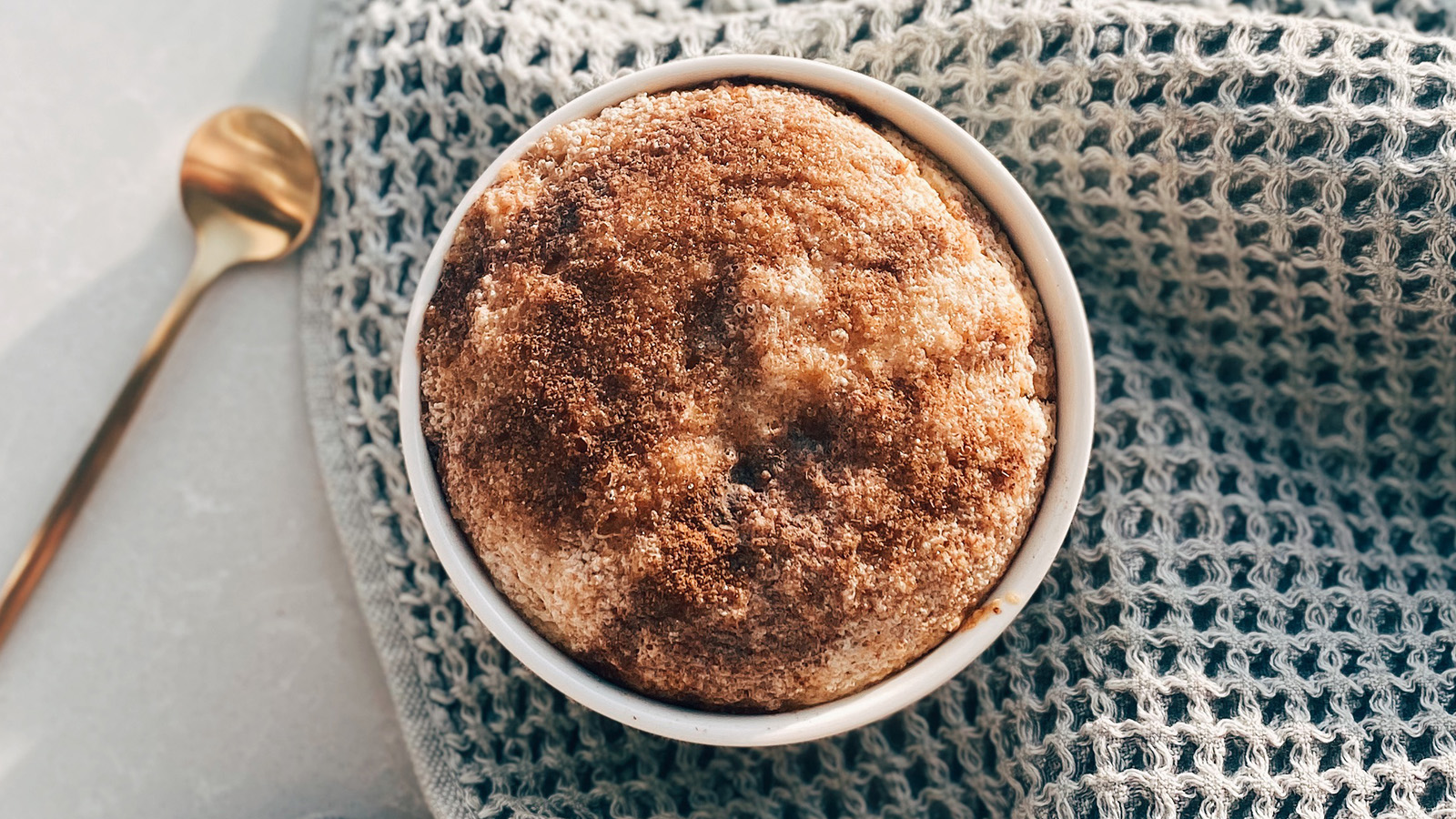 Enjoy!
serves 1
Ingredients:
1/2 banana

1/3 cup almond milk/milk of choice

1/2 oats

20g vanilla protein (I used plant based)

1 tbs maple syrup

1 tsp of baking powder
Filling:
Toppings:
sprinkle of cinnamon

sprinkle of coconut sugar or natural granulated sweetener
Method:
Preheat the oven to 180•c.

Place all the ingredients in a blender.

Blend until the mixture is combined.

Transfer the batter to a ramekin, oven-safe bowl reserving 1 tbs. In the middle place your square & cover with the tbs of batter.

Sprinkle over your cinnamon & sugar

Bake for 20-25 mins.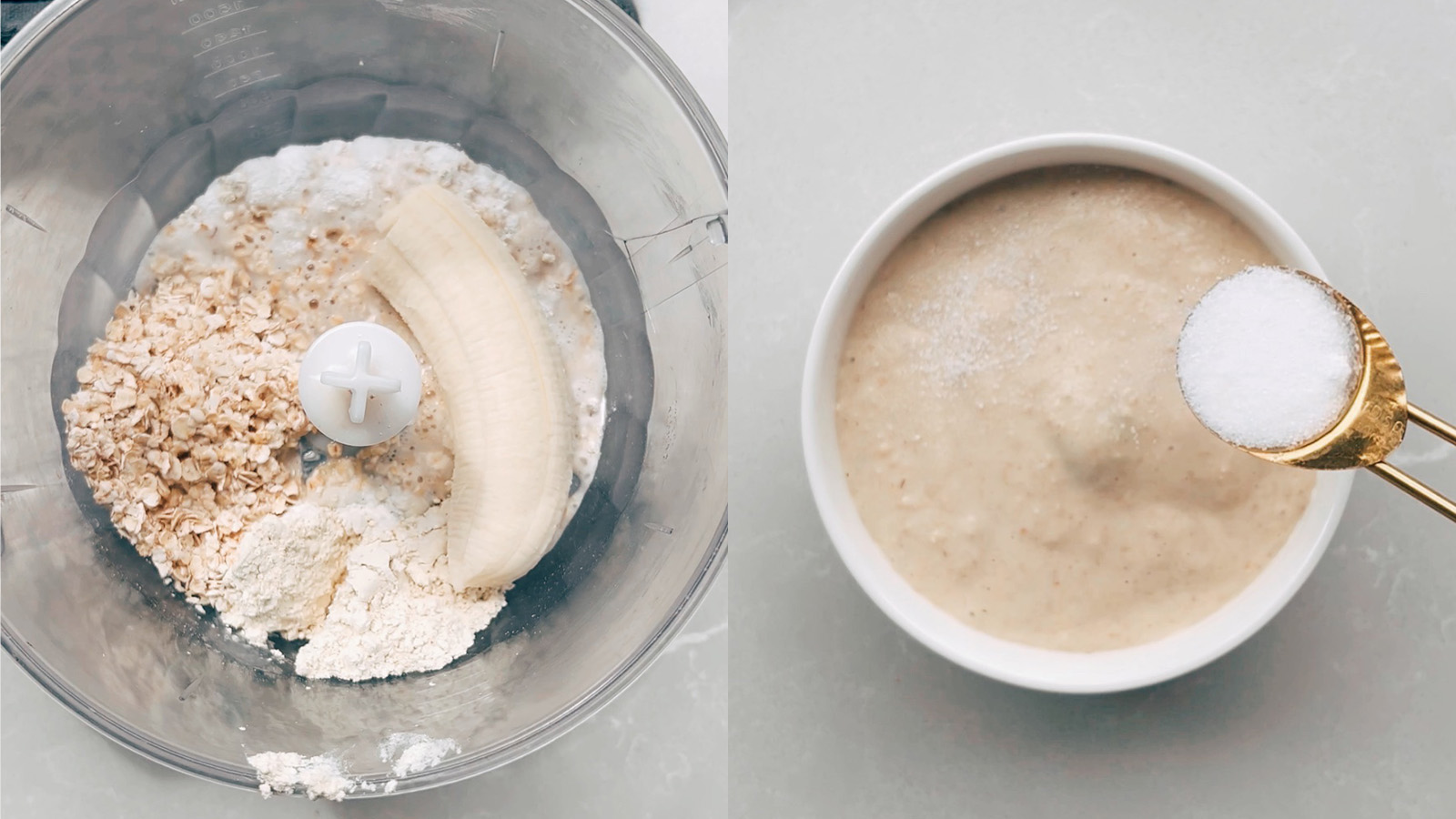 Flavour variations:
For a fruity version just take out the chocolate , and add some sliced banana, apple, peach or add some berries over the top and sprinkle with a tsp of sugar.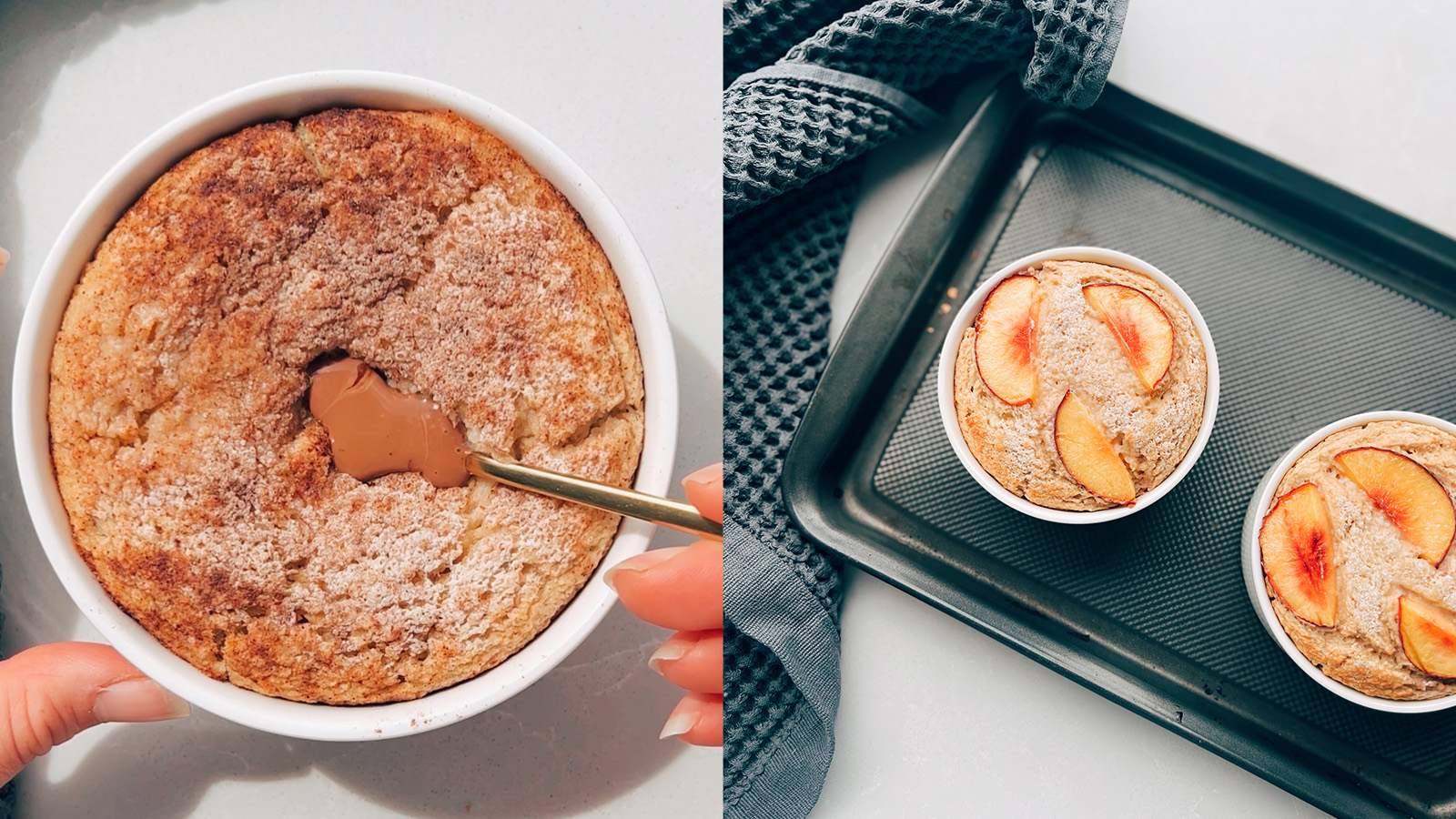 You can also do different fillings such as a spread, peanut butter, biscoff spread, hazelnut spread etc.
Enjoy!
Noa (@noashealthyeats)