Chocolate Christmas Trees
Whether you like the smell of a real tree, or prefer the ease of a fake tree. One thing is for sure, these chocolate trees are sure to please. With a winning combination of sweet and salty, you honestly can't go wrong.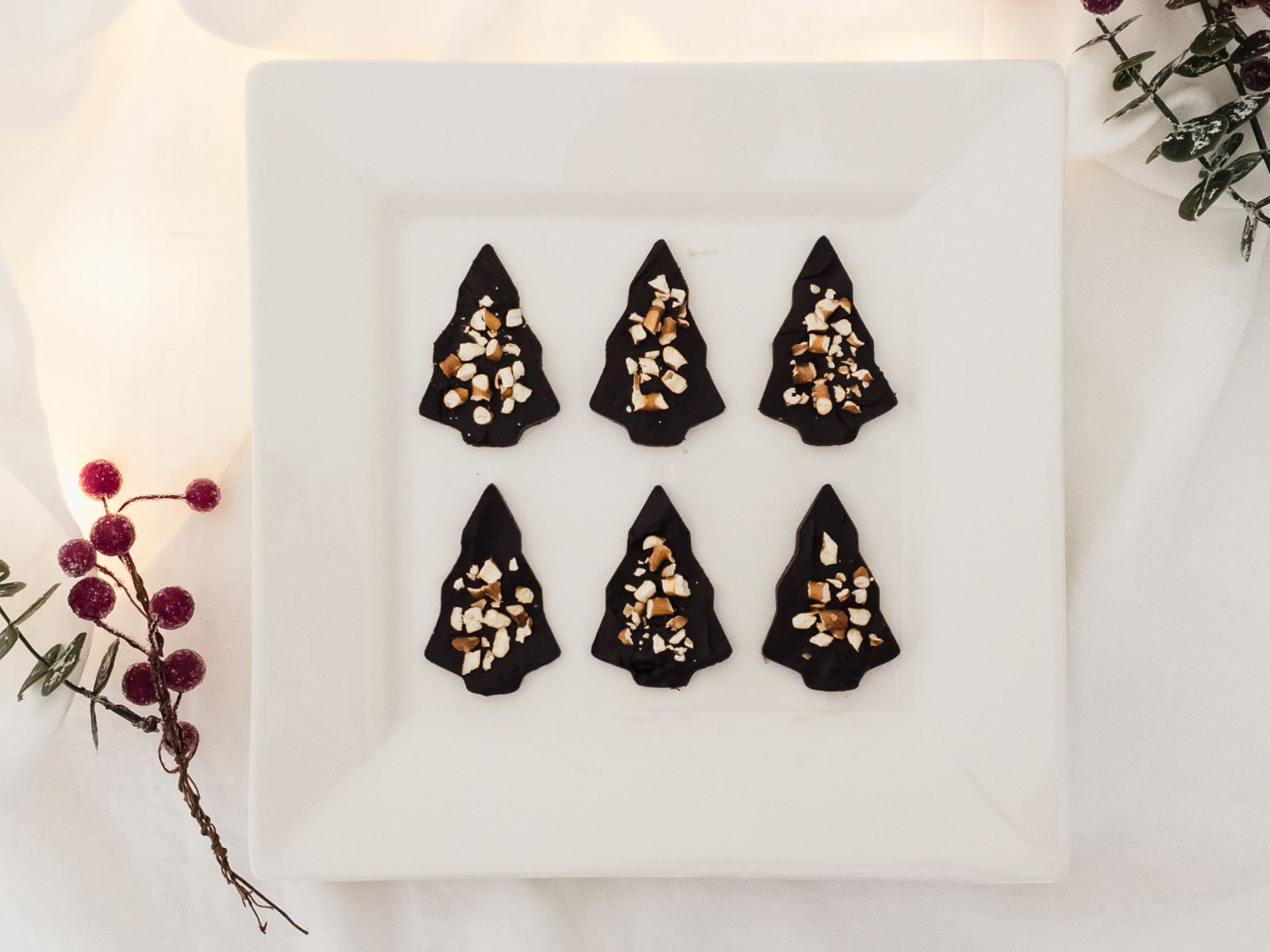 The chocolate is made using only three ingredients, with cacao bringing the chocolate flavour. I'm such a fan of cacao for fulfilling that chocolate need, without the extra sugar from store bought chocolate. Plus with the added bonus of containing the minerals magnesium, calcium and iron, and an abundance of antioxidants it ticks some big nutrition boxes.
It's important to note these chocolate trees are all natural, so you need to keep them refrigerated until ready to serve. Don't worry, they're so decadently rich you actually won't be able to eat them all in one sitting.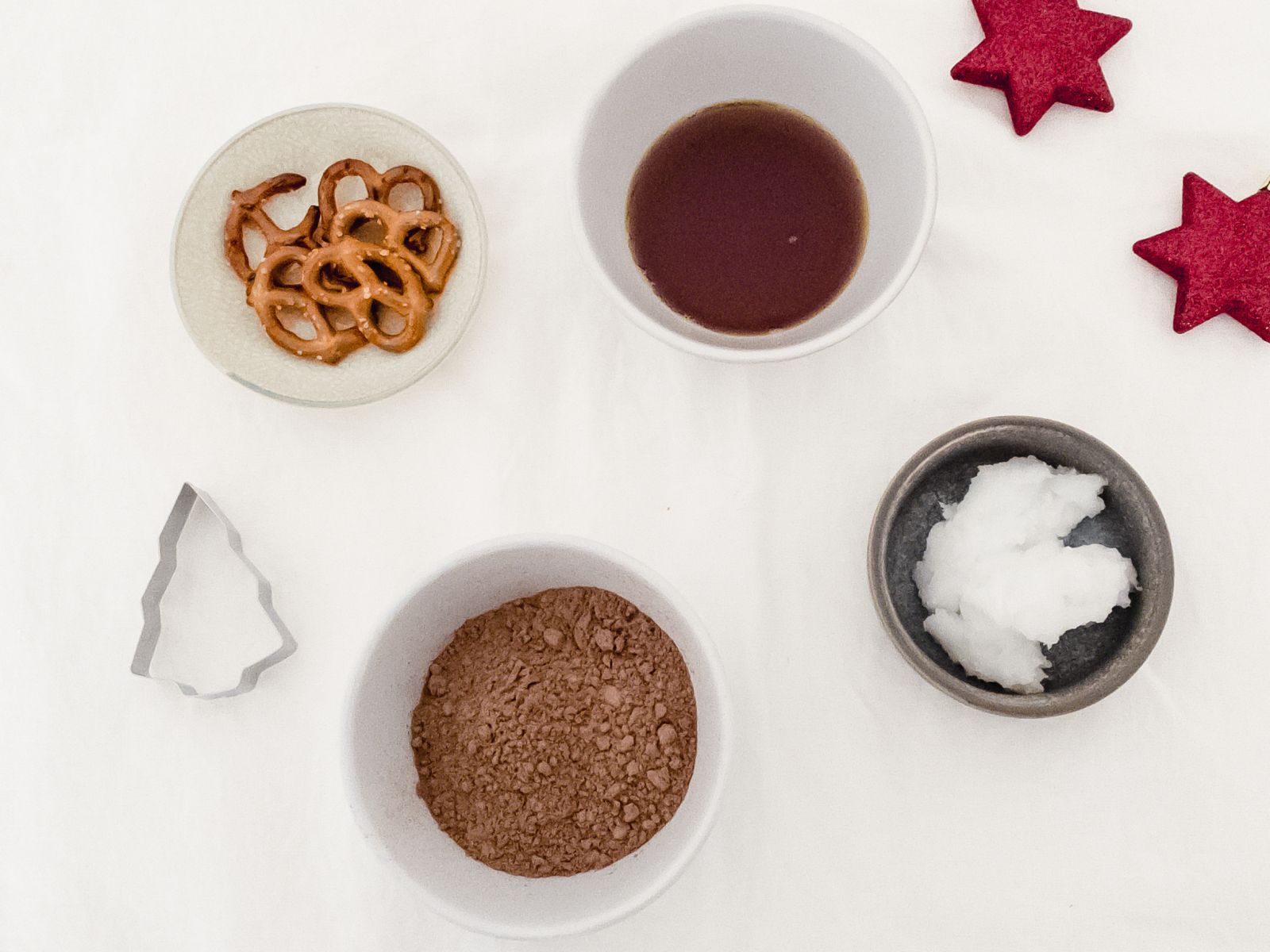 Chocolate Christmas Trees
Ingredients
½ cup raw cacao
¼ maple syrup
¼ cup coconut oil, melted
Crushed pretzels to serve
(chocolate-christmas-tree4)
Directions
Combine ingredients in a food processer.

Line a slice tin with baking paper, using a spatula spread a thin layer (5mm thick) of chocolate and smooth out the top.

Place in the fridge for at least a few hours or overnight.

Remove the paper and chocolate from the tin and gently peel the chocolate away from the paper.

Warm a Christmas tree cookie cutter under warm water. Cut the each tree, warming the cutter each time.

Press some crushed pretzels into the tree and serve.
Tip:
Make them into bliss balls. Toast some hazelnuts, combine with above ingredients and roll into balls. Then roll through some crushed pretzels.
(chocolate-christmas-tree5)