One of my favourite things about Christmas is the gingerbread-flavoured everything! When it comes to smoothies it's pretty easy to become obsessed with the same one over and over again. This time of year I love to try to change things up to make them more festive. This smoothie is the perfect refreshing breakfast, snack or even dessert.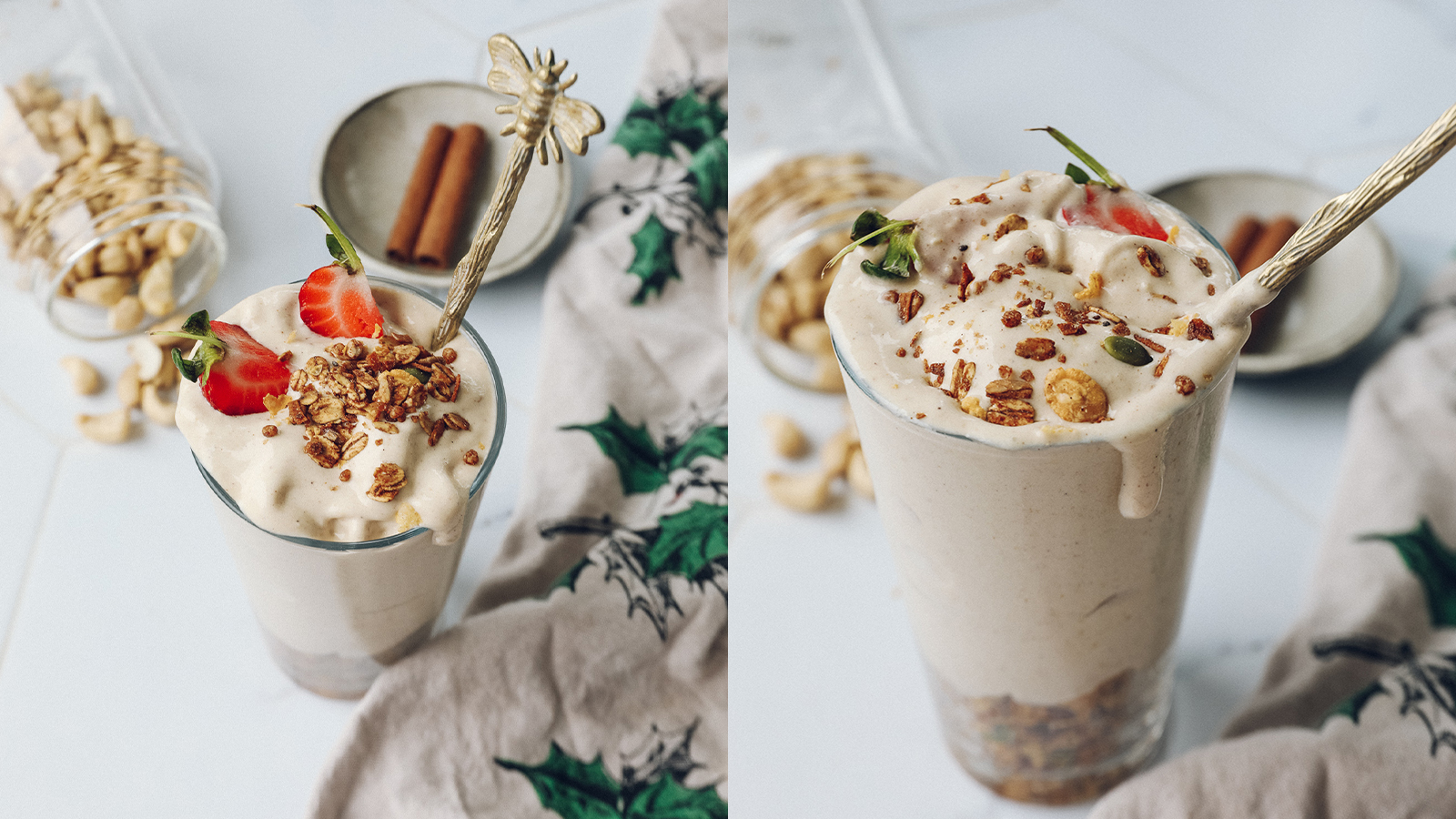 This recipe is really easy to make, with ingredients like bananas, cashews and lots of delicious spices which means it's packed with fibre, minerals, vitamins and protein. The bananas and cashews also create a creamy ice-cream-like texture and taste!
As with most smoothies, you can use this recipe as a guide and make it to suit your taste. I love my smoothies super thick but if you prefer them runnier just add a little more plant-based milk.

Ingredients:
1-2 frozen bananas
1 scoop vanilla or salted caramel protein
Handful cashews
1 tsp ground ginger
1/2 tsp nutmeg
1/2 tsp cinnamon
1/4- 1/2 cup plant milk
Add everything to a blender and blend until smooth.