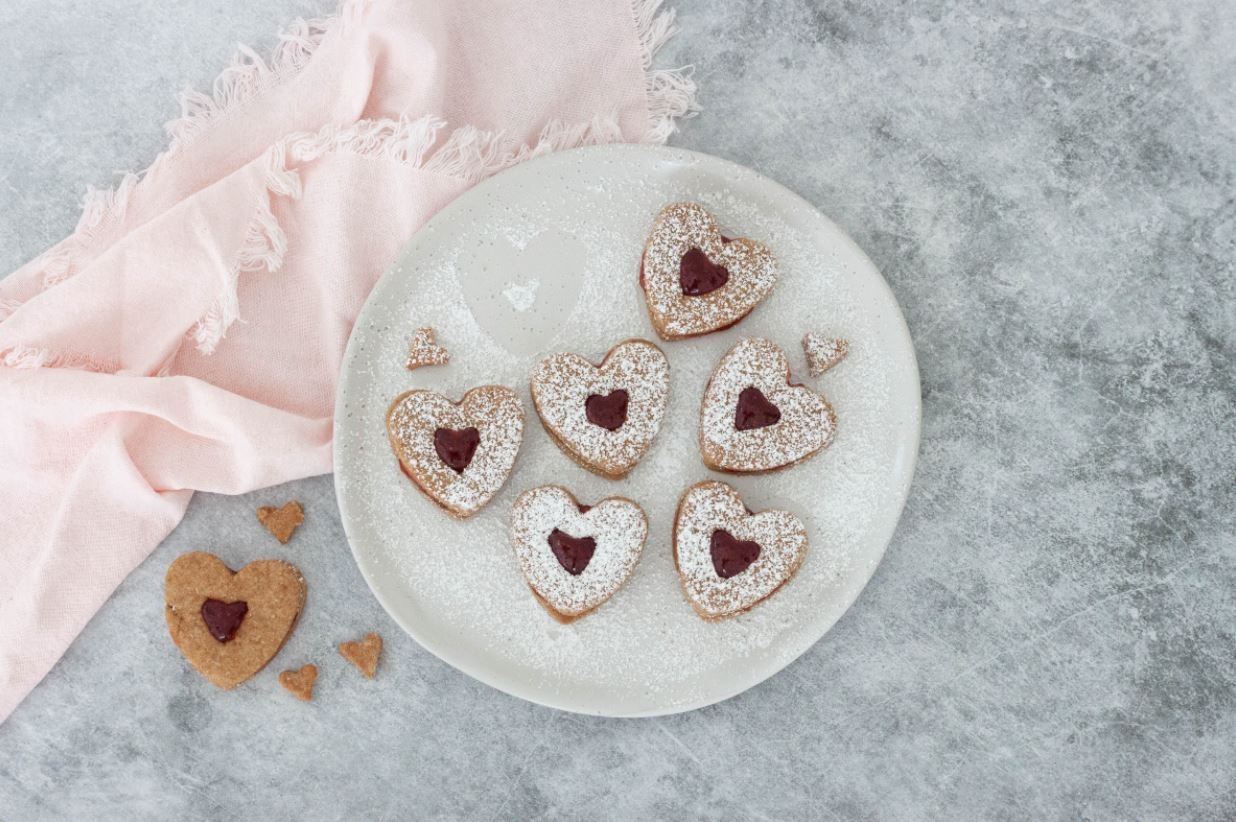 Looking for something to treat the one you love this Valentines Day. Or maybe you want to celebrate with your bestie for Galentines Day. However you choose to celebrate these love tarts are the perfect gift. These tarts (well actually they're biscuits but tarts sounds more catchy) are full of sweet strawberry flavour.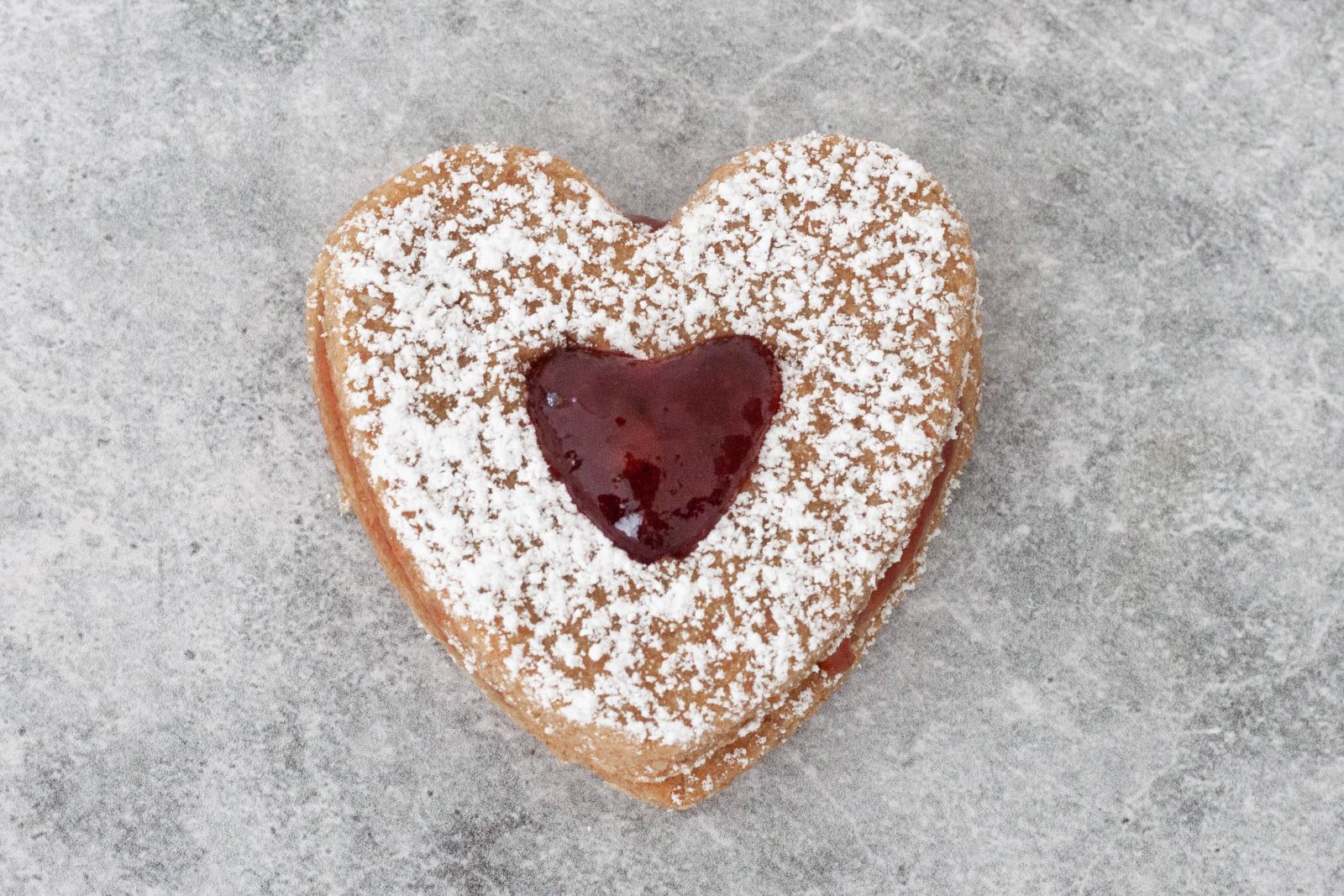 Nutritionally there isn't much to brag about in these, but they are delicious and slightly nutritious. By upgrading some of the ingredients you can still enjoy delicious treats like these in your diet. Instead of butter, use extra virgin olive oil. Instead of plain white flour, use spelt or coconut flour or green banana flour. Instead of white sugar, use rapadura sugar or maple syrup. It's not about removing, just upgrading.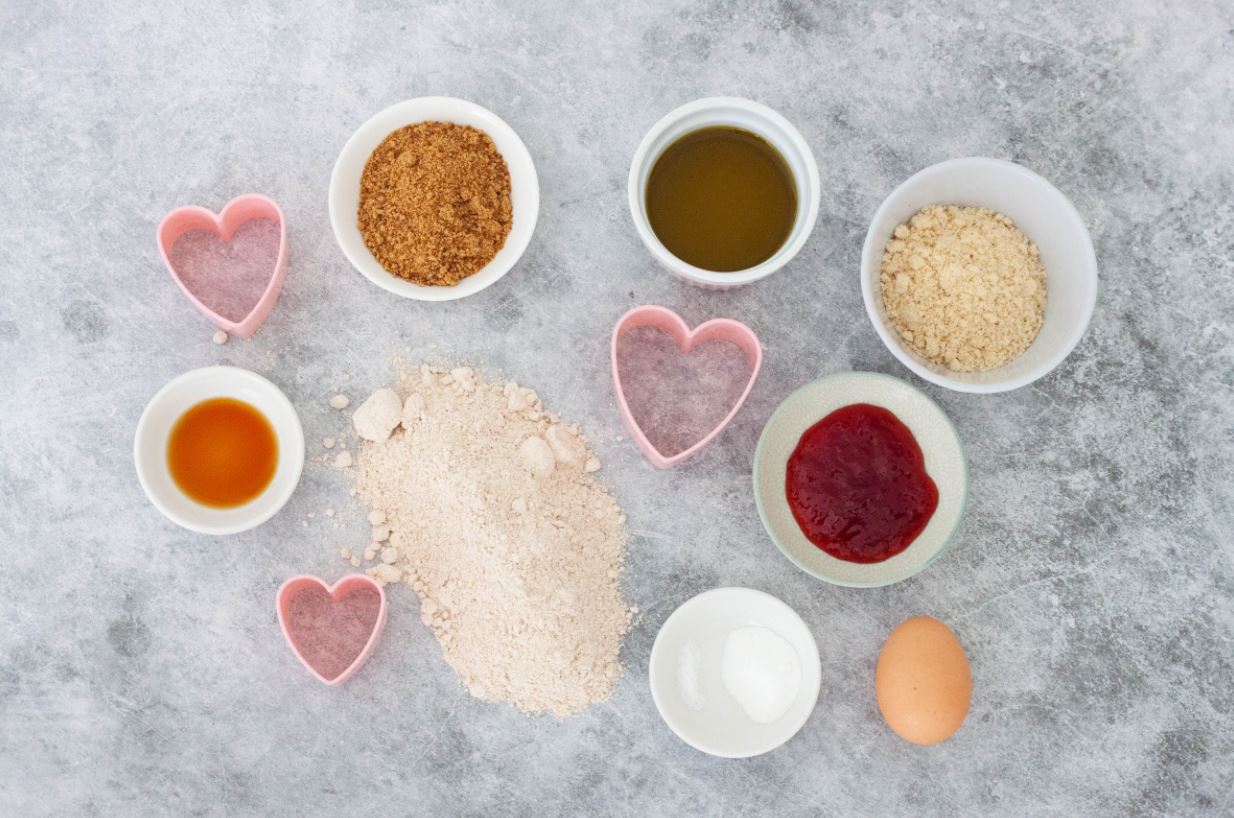 Love Tarts (makes 8-10)
Ingredients
1½ cups spelt flour
½ cup almond meal
1 tsp baking powder
¼ cup and 3 TBS extra virgin olive oil
1 egg, room temp
2 TBS milk of choice
1 tsp vanilla extract
¼ tsp salt
¼ cup rapadura sugar
organic strawberry jam, to serve
icing sugar, to serve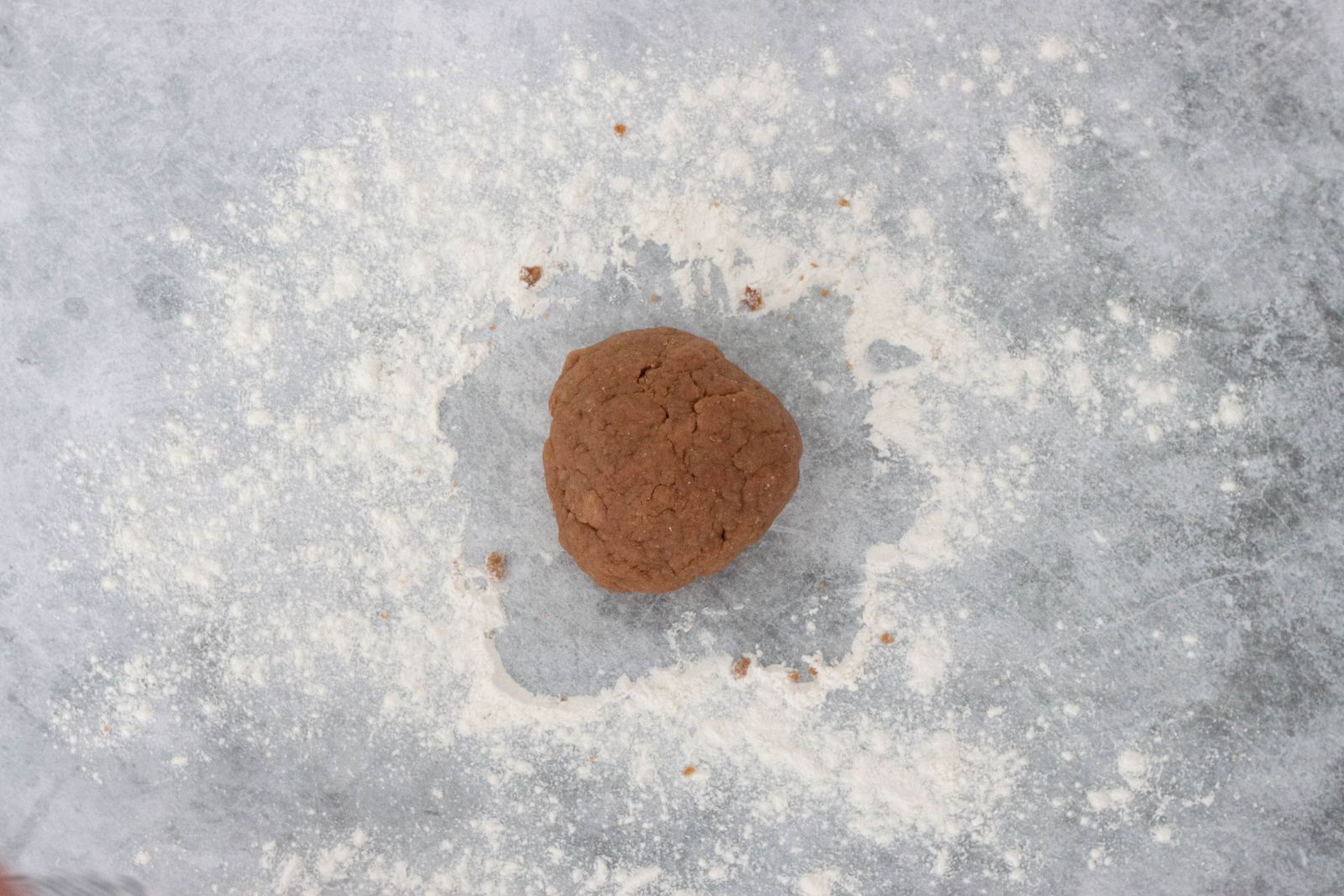 Directions
Beat olive oil, rapadura sugar, vanilla extract, milk and egg until creamy. It will go a caramel consistency.

Sift flours, baking powder and salt into a mixing bowl.

Make a well in the middle of the flours and pour the wet mixture in.

Mix until a dough forms. I used my hands to do this, but a food processor would work just as well.

Tip dough out onto a well floured flat surface. Knead into a solid round dough.

Cut in half, wrap each half in plastic and place in the fridge for one hour.

Preheat oven to 180˚C and line a baking tray.

Remove one dough from the fridge, unwrap and place on a well floured surface.

Roll the dough out evenly until it is about half a centimetre thick. Use more flour if sticking. Use a cookie cutter to cut whole hearts (or other shape).

Repeat with the other dough. Cut whole hearts and then cut mini hearts out of the middle. I just used the tip of a sharp knife, but if you have mini heart shaped cookie cutters that would work better.

Bake cookies for 10minutes.

Allow to cool completely.

Sprinkle the cut out hearts with icing sugar.

Put a dollop of strawberry jam in the centre of the whole heart and gently press the cut out heart on top, gently squeezing the strawberry jam through the hole.