Get to know Anna Gudauskas
Meet Anna Gudauskas: cold water surf adventurer, eco-conscious business owner, and the newest member of our Billabong team!
Anna is endlessly inspired by surf exploration, and so are we. We can't wait for our next adventure.
We asked Anna a few questions for you to get to know her, let's dive in: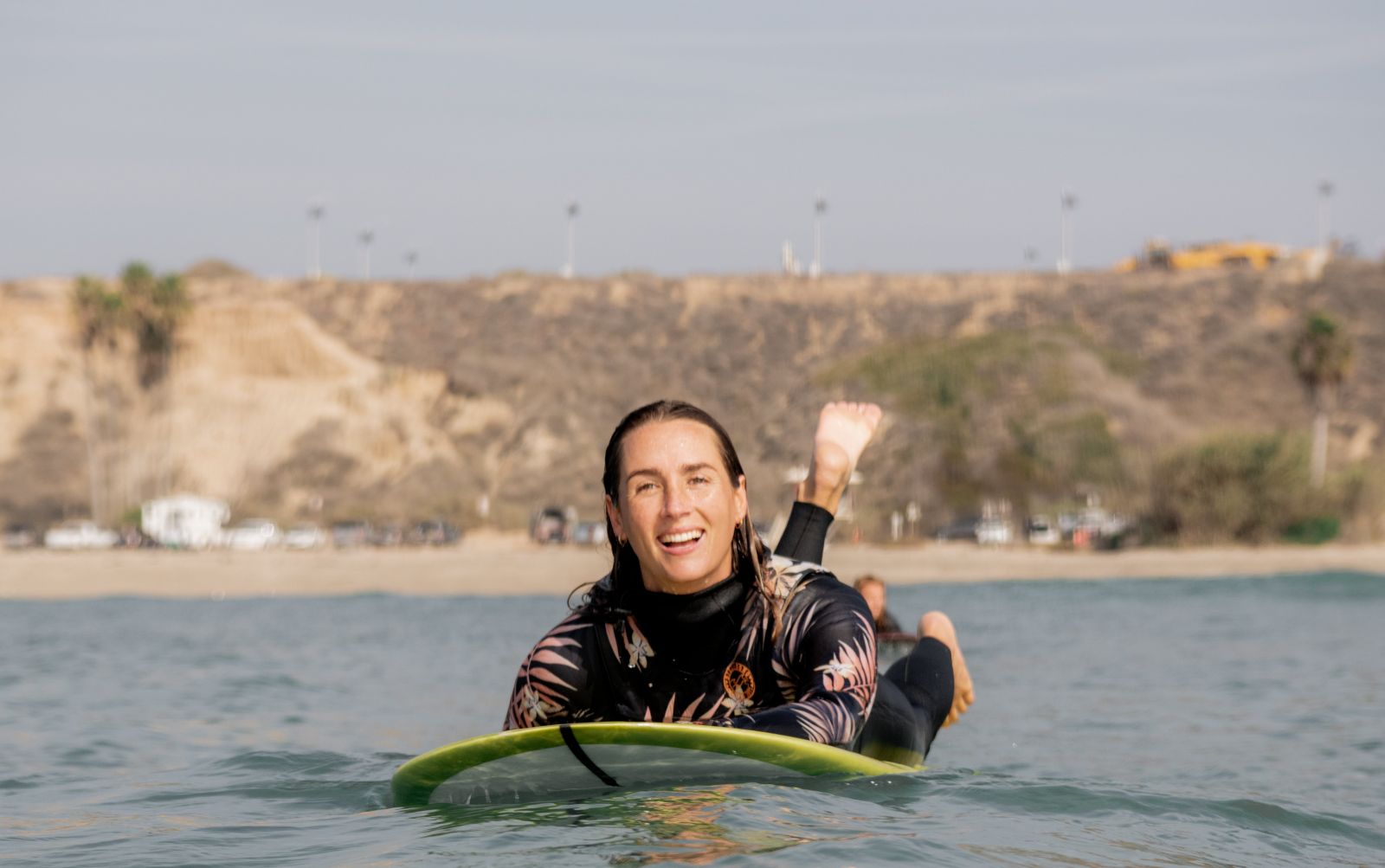 First things first, how'd you get into surfing? As a kid I'd spent most summer days at the beach with my best friend who's dad is a surfer. When he'd let us borrow his 10' logs we'd mostly drift out to sea just chatting and sunbathing, but I really got the surf bug once I got my own board.
Do you have a pre-surf routine? Not really! Just a snack like a smoothie or toast before heading out the door with a board or two.
If it's not a secret, where's your local surf break? Why do you keep going back to it? I grew up surfing First Point Malibu, so it will always hold a special place in my heart... crowds and all. One wave there is just so memorable it's all you need sometimes.
What's your go-to surf/snow gear? I'm a firm believer in dressing warmer than you think you'll need! If there's snow then layers and a bib under a jacket and the thickest wetsuit I can get my hands on.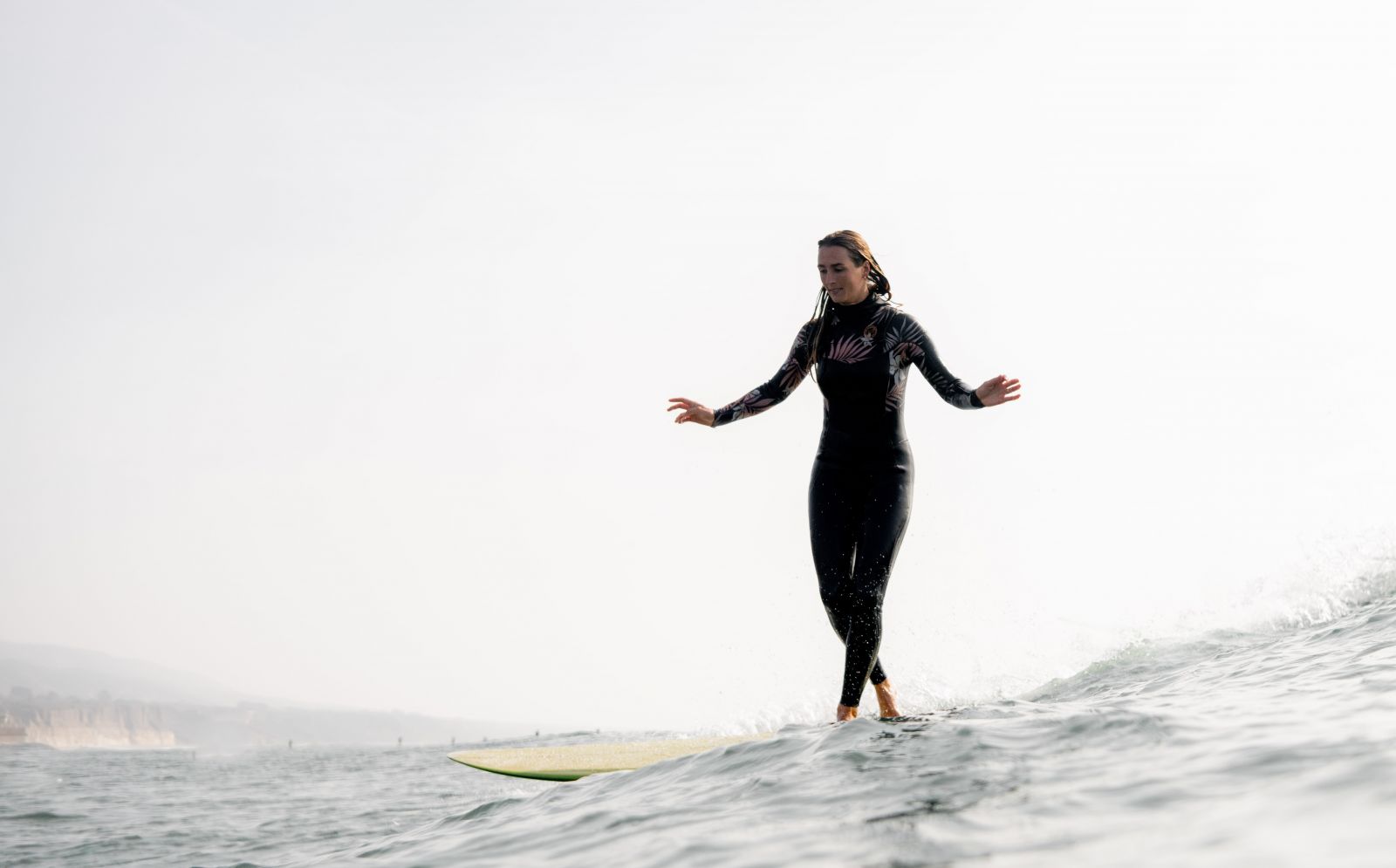 If you had a whole weekend off, how would you typically spend it? Where would you go? I love a little weekend camp trip. My husband and I have a converted cargo van which makes getaways with the dogs up the coast or to the mountains so easy! It always feels good to unplug for a couple days in nature. We love the Eastern Sierra and the whole Central Coast here in California.
What has been your favorite surf trip and why? I got the chance to chase a hurricane swell to Iceland in September and while that swell quickly became unsurfable with unfavorable winds, we drove up to the north of the island and stayed in cute cabins on horse farms where we absolutely scored the first north swell of the year. Early Fall is really special that far north. The northern lights come out on clear nights and the tops of the mountains get dusted in snow. It's absolutely beautiful before it all gets relently cold and dark with the onset of winter.
Where do you dream of travelling to? So many places! Chile, Nova Scotia, Scotland and Norway are top of the list. I'd also love to warm up in the Caribbean in Panama or the Dominican Republic.
Lastly, do you have a favorite Billabong item in your closet? I love a good pair of denim overalls and the Collab Wrangler Western Sun jumpsuit is my go-to. I'm also loving the A/Div Campside Zip Up Jacket for these colder winter days.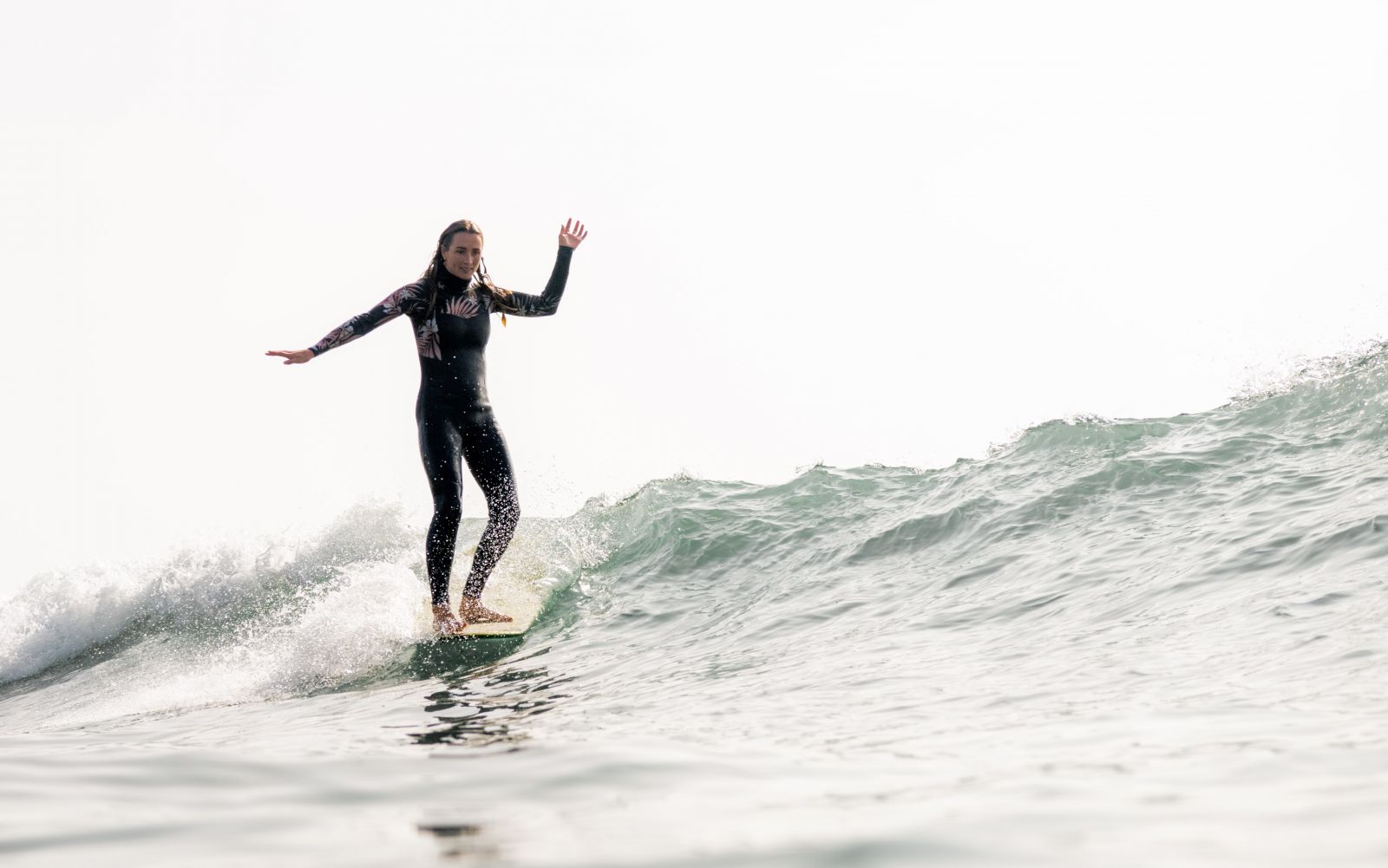 Photos by Bryanna Bradley (@bryannabradleyphotography)