A HUMAN WAVE FOR THE OCEAN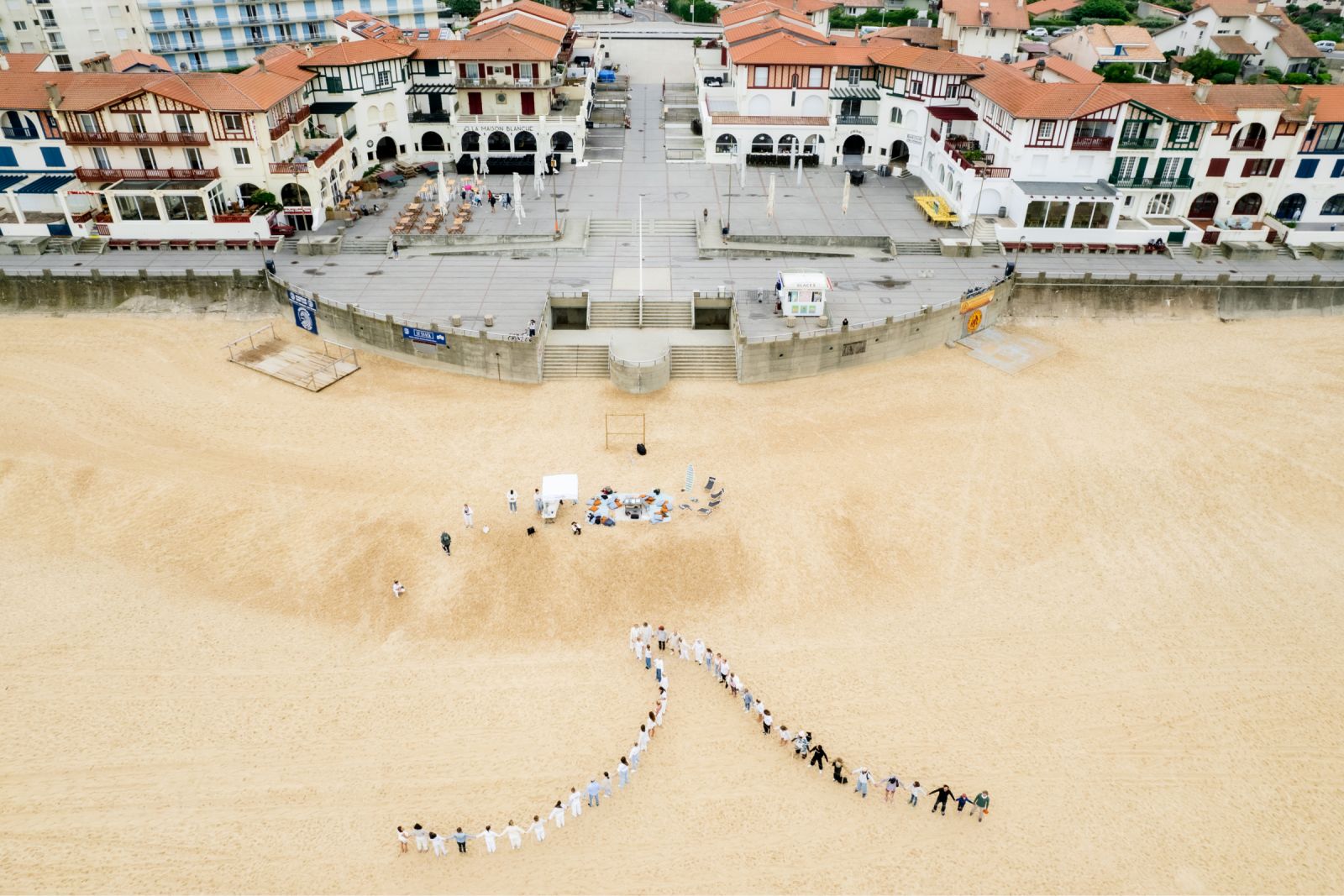 In celebration of World Oceans Day 2022, we teamed up with Eve Isambourg, surfer & sustainability activist from Mauritius, to honor the Big Blue!
We came together as a community at the Plage de la Centrale in Hossegor to join our hands and hearts as a call for the preservation of the Ocean.
On this beautiful day, we created a human chain in the shape of the wave in honor of our natural playground, on which we depend, which we cherish and inspires us!
Let's celebrate and take care of the Ocean every day! It is from awareness that commitment is born, from commitment action, and from action change!
Read more about Eve Isambourg's initiative in our interview below...
Tell us more about the idea of this Human Wave, who is behind the initiative and what is the purpose?
I believe the more we love, the more we care. I guess we're thousands of people to spend time by the Ocean, but who too often tend to forget how precious, and careful, we have to be, so that it remains that pure and healthy element, our life depends on. I believe that we've got the chance to raise awareness through shaming, or, sensitizing with joy and love. I made my choice, and I know I'm not alone. It's with this in mind, that I thought about an event that would inspire people to join together, celebrate & sensitize. As humans, living in society, we like to feel that we are part of something, that we contribute, and that what we do is meaningful.
Sometimes we hide behind labels and feel overwhelmed to commit - but - this event is a reminder, that it all depends on us. It depends on us to find the time to do what we think is right. It depends on us to behave the way we think is right. It depends on us to think what we think. I believe we don't have time to wait for anyone, for the world to be healthy, and our lives happy. I believe what we really can change now, is ourselves. This wave is a commitment, from us to us, from humans together, for the Ocean.
How did you get inspired to do something like this?
The past five years, I've been celebrating World Oceans Day in different manners, with the collective #IspeakBlueToo I've created in 2018. I've been doing a lot of communication online, to inform & sensitize. I think that what we do need today, especially after the past few years, away from each other, is to connect, to meet up, hold hands, walking towards the same direction. I thought that a lovely way to celebrate the ocean was to meet up by its side. Sometimes symbols are worth a thousand words. That wave is a symbol, it speaks to all. I believe the language of the Ocean, to be universal.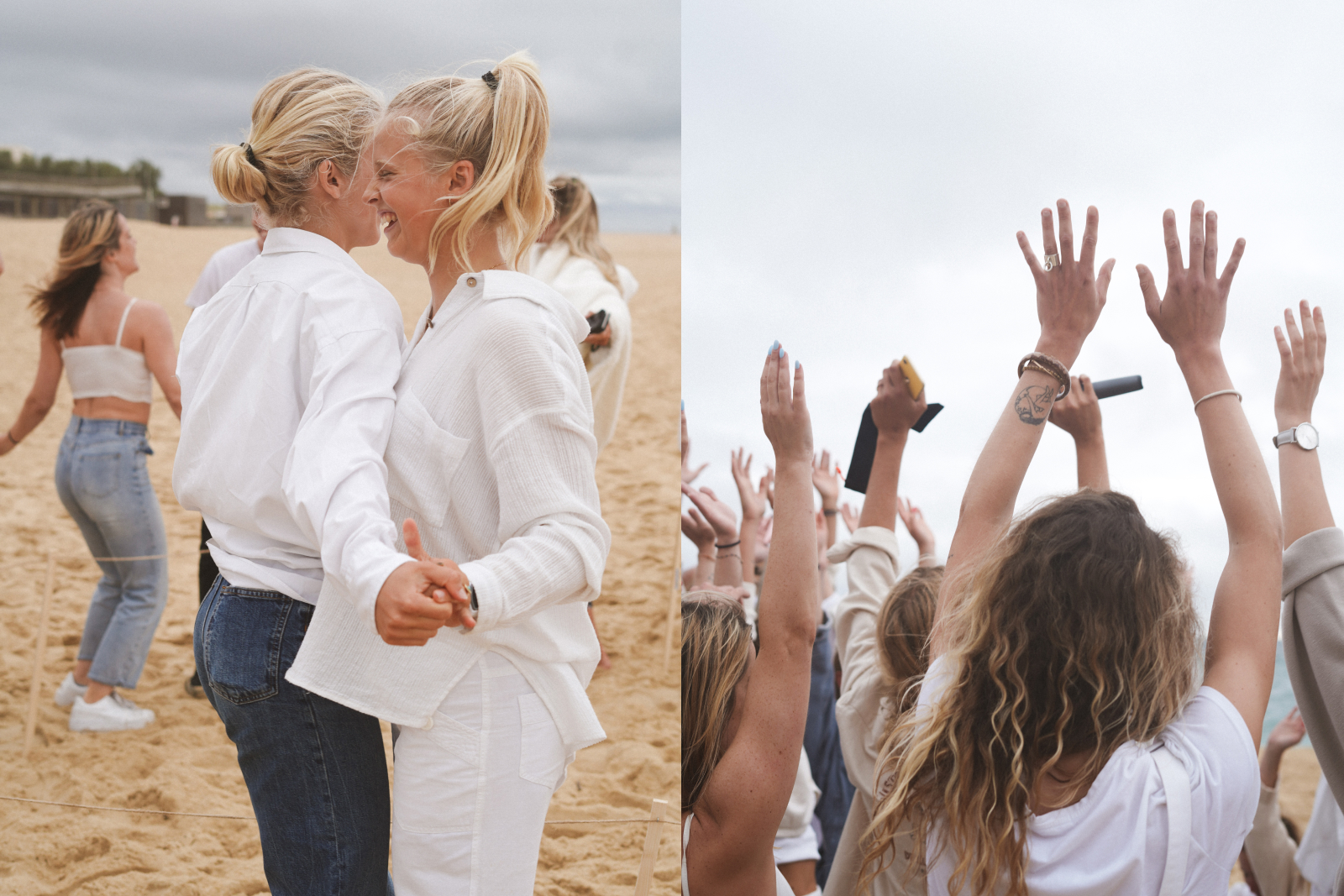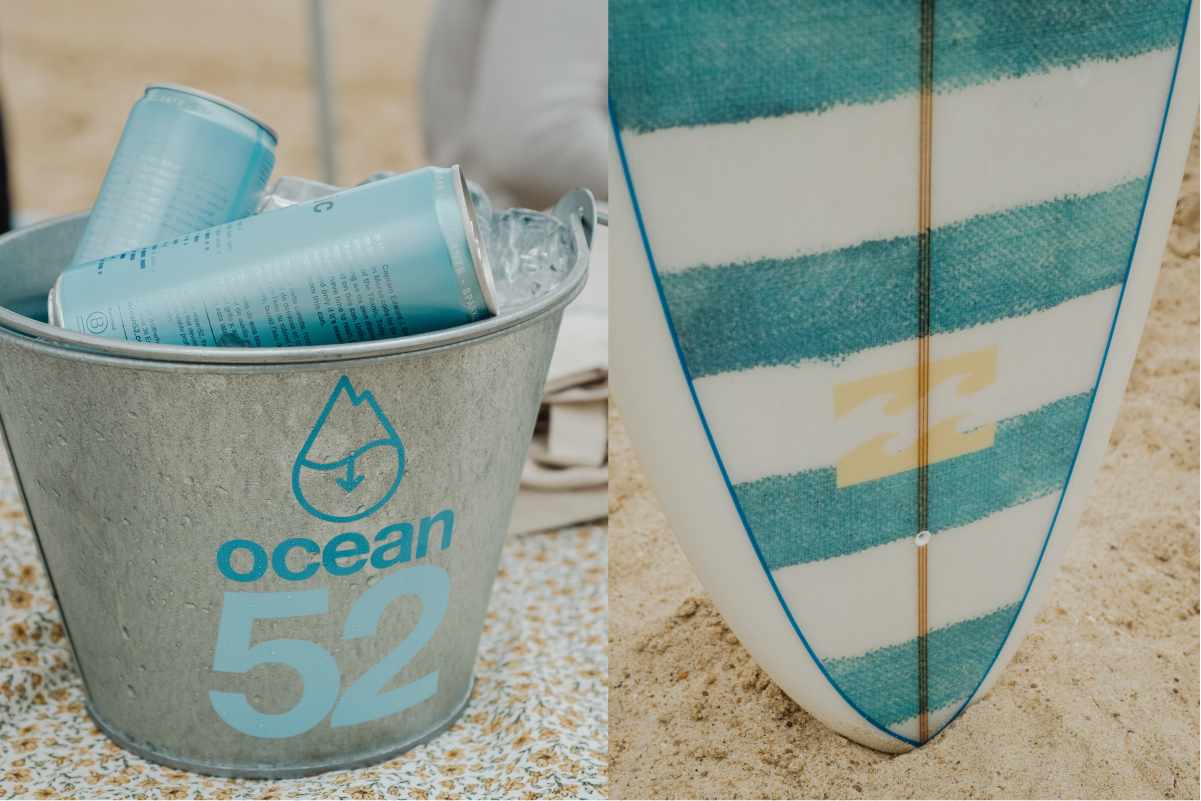 What does World Oceans Day mean to you, why do you think it's important to drive awareness on this day and get the community involved?
As many people who care about the earth, and living beings, I wish it would be Earth Day, or Ocean Day, every day! But, I've seen the past few years how strongly the impact can be, when people join forces together, on a specific date, with a similar vision. I believe that's what those days are for - understand we're not alone but thousands - and invite onboard all the others. Some people say, it's just a day, that things won't change with just a day. I tend to believe, that it's one more day, one more day to speak up, raise awareness, connect and bring the ocean, to the forefront of the stage. In face of the urgency, there is no useless day, we've got to do all what we can.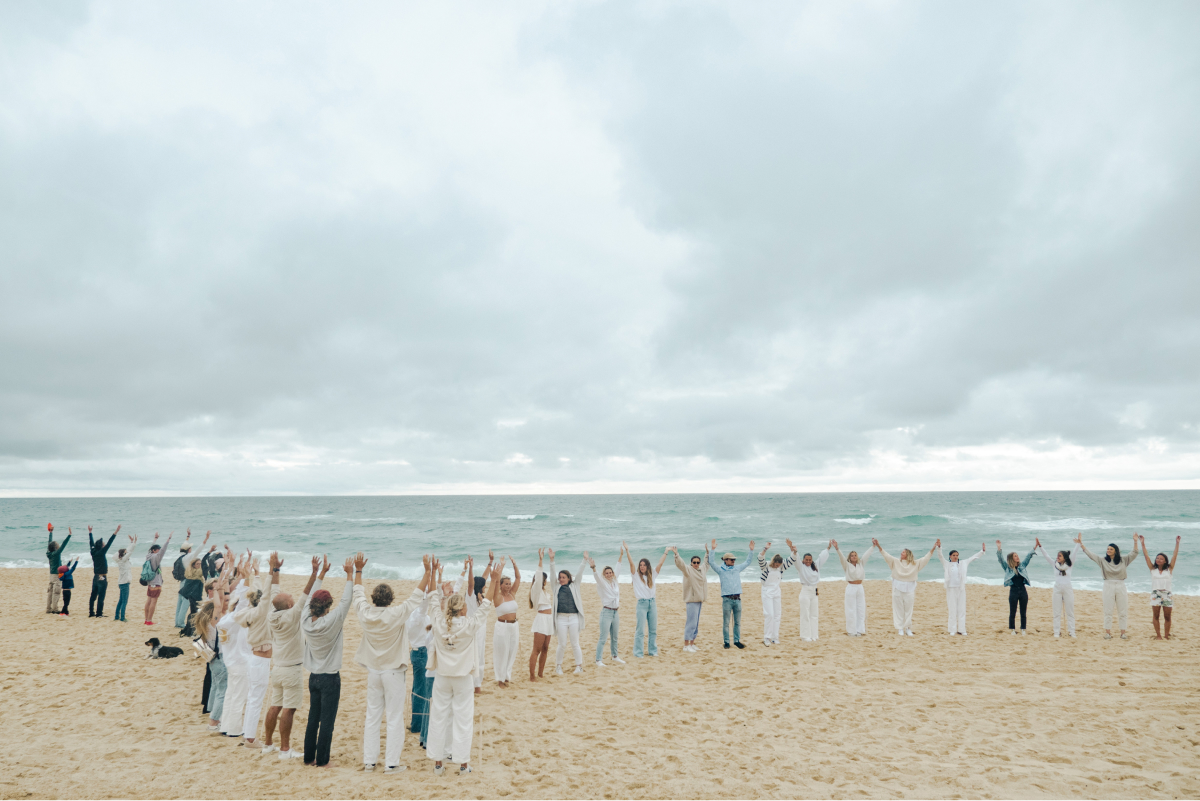 How can people do more for the Ocean you think in their daily actions?
There are thousands of little things to do, and it only depends on us, to make them a priority. We've talked a lot about the plastic crisis in the past few years, and it is indeed one of the biggest challenges when it comes to water contamination. The less plastic we us, the less plastic is produced, the less plastic can end up in the Ocean - I believe it's quite easy to understand.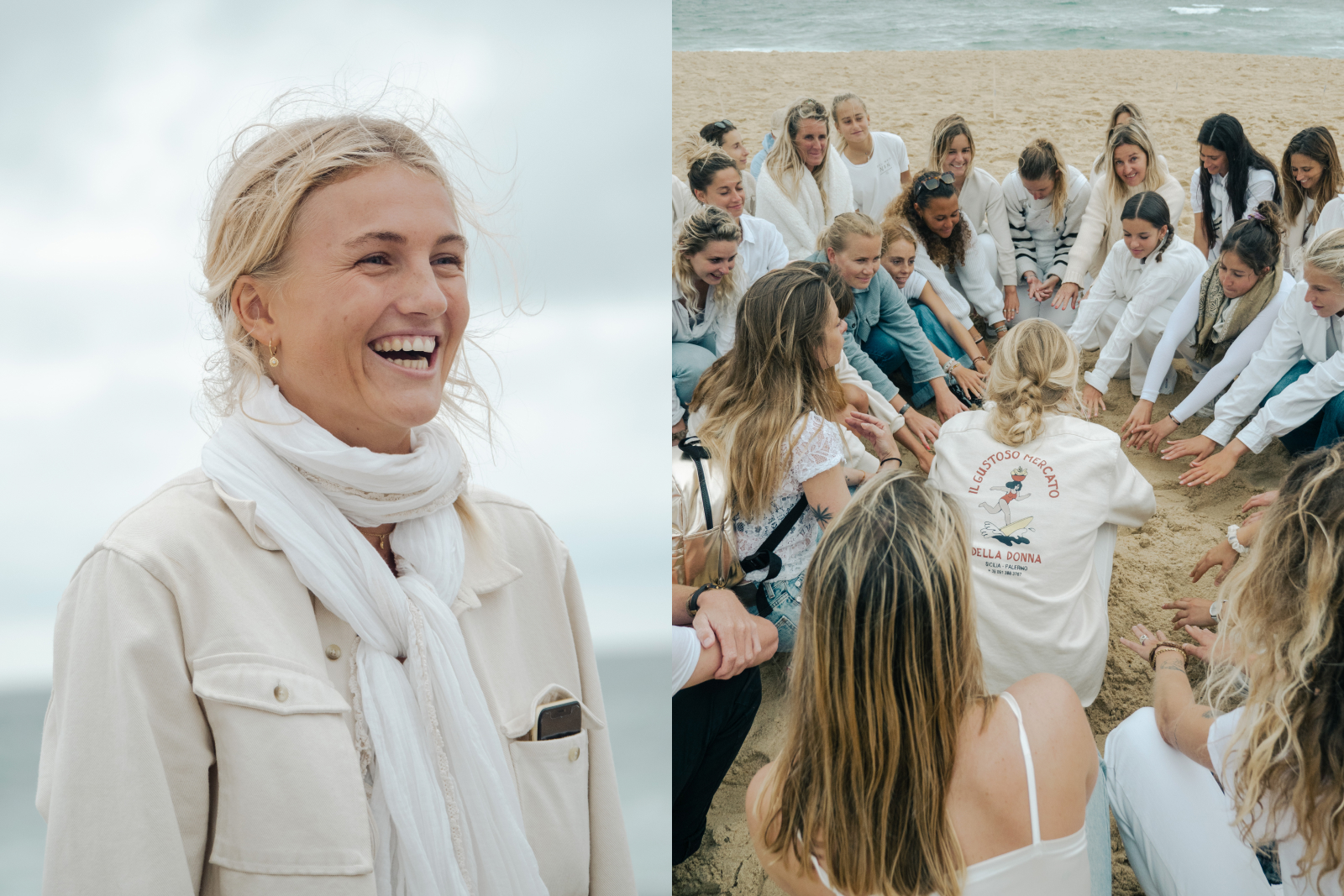 But, there are many other behaviors to adopt: what you eat matters. Do we really need to eat living beings from the Ocean? The cosmetics we apply matter. The components of the products we consume, might one day find a way to the ocean. If chemicals we apply on our skin are not good for us (it's well-known now), do you think they are ok for the Ocean? In other words, the less we do, the better: less waste, less pollutants, less chemicals, less vehicle pollution, using less energy, less fishing … The only thing we have to do more, is to celebrate the Ocean, it's beauty and magic, to love it more, so we'll better care.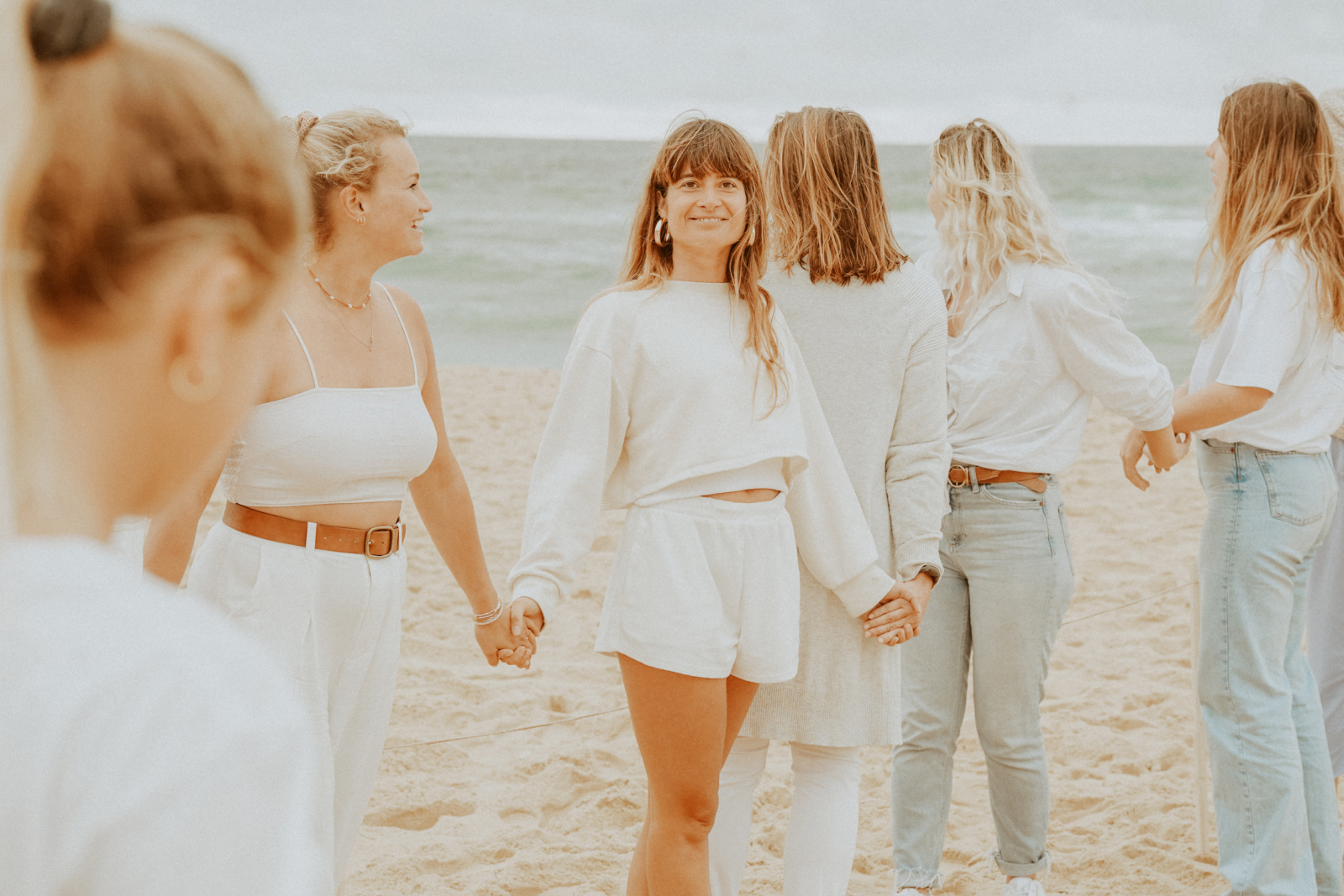 Do you have other activities planned for the year, how can people find out and participate in them?
#IspeakBlueToo is a living movement, it goes with the flow, as it connects with projects, ideas, and people. It's a community, it's people raising up their voices, for the big blue. There are projects sprouting, that will see the light soon. In the meantime, you can join the movement, following @ispeakbluetoo on Instagram / Facebook - and if you've got an idea, or want to create a project together, write to me (@eveisambourg)! Everything is possible!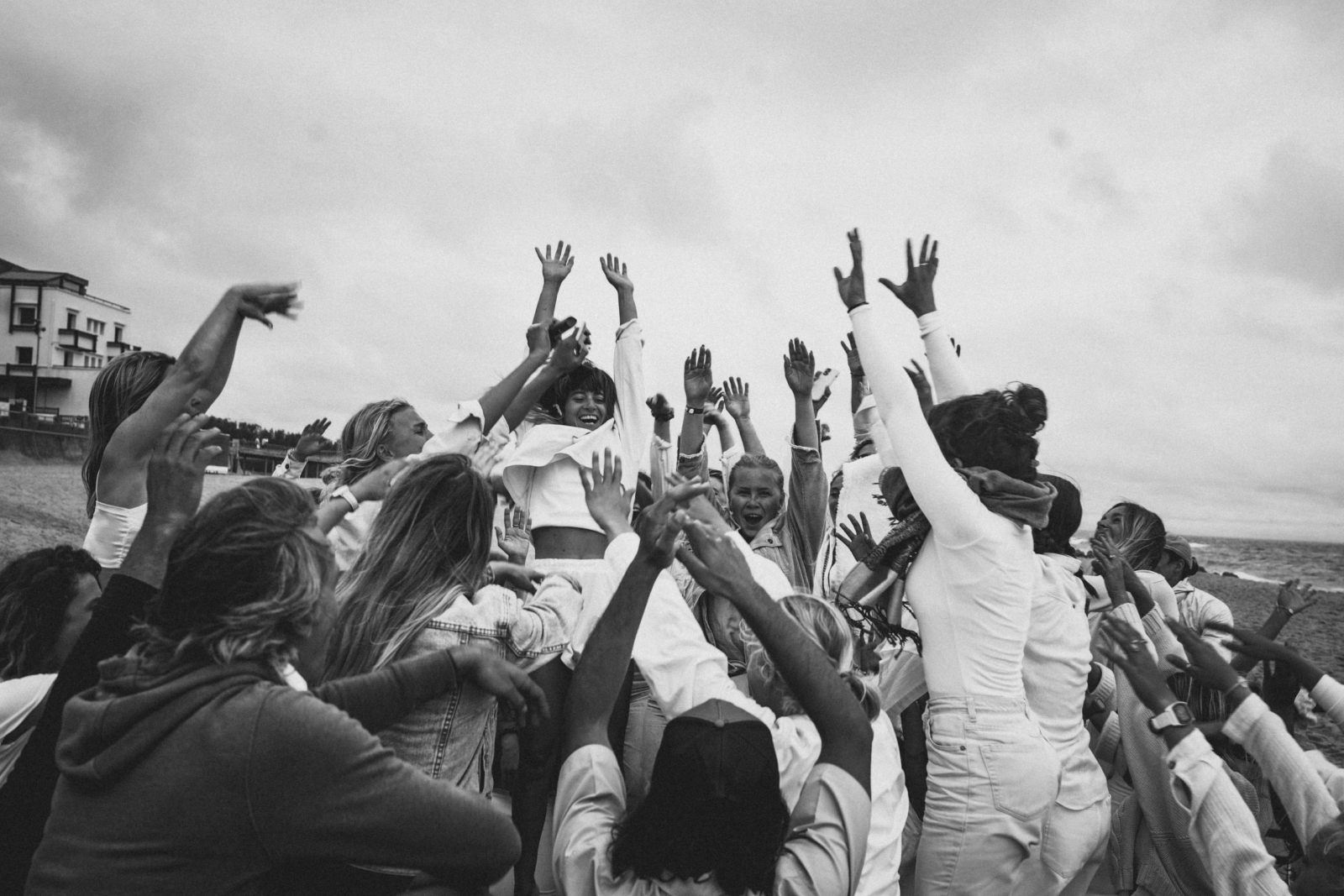 Event partners: Eve Isambourg (@eveisambourg), (@ispeakbluetoo), (@_ocean52)
Tote bag artwork by Dothy H. (@mersea_people)
Video by Remi Bedora (@remibedora)
Photos by Eva Lucie Daniela (@evaluciedaniela), Maéva Mirol (@maevacuesonstyyle), Margaud (@margo_for_it)