Steph Claire Smith on her style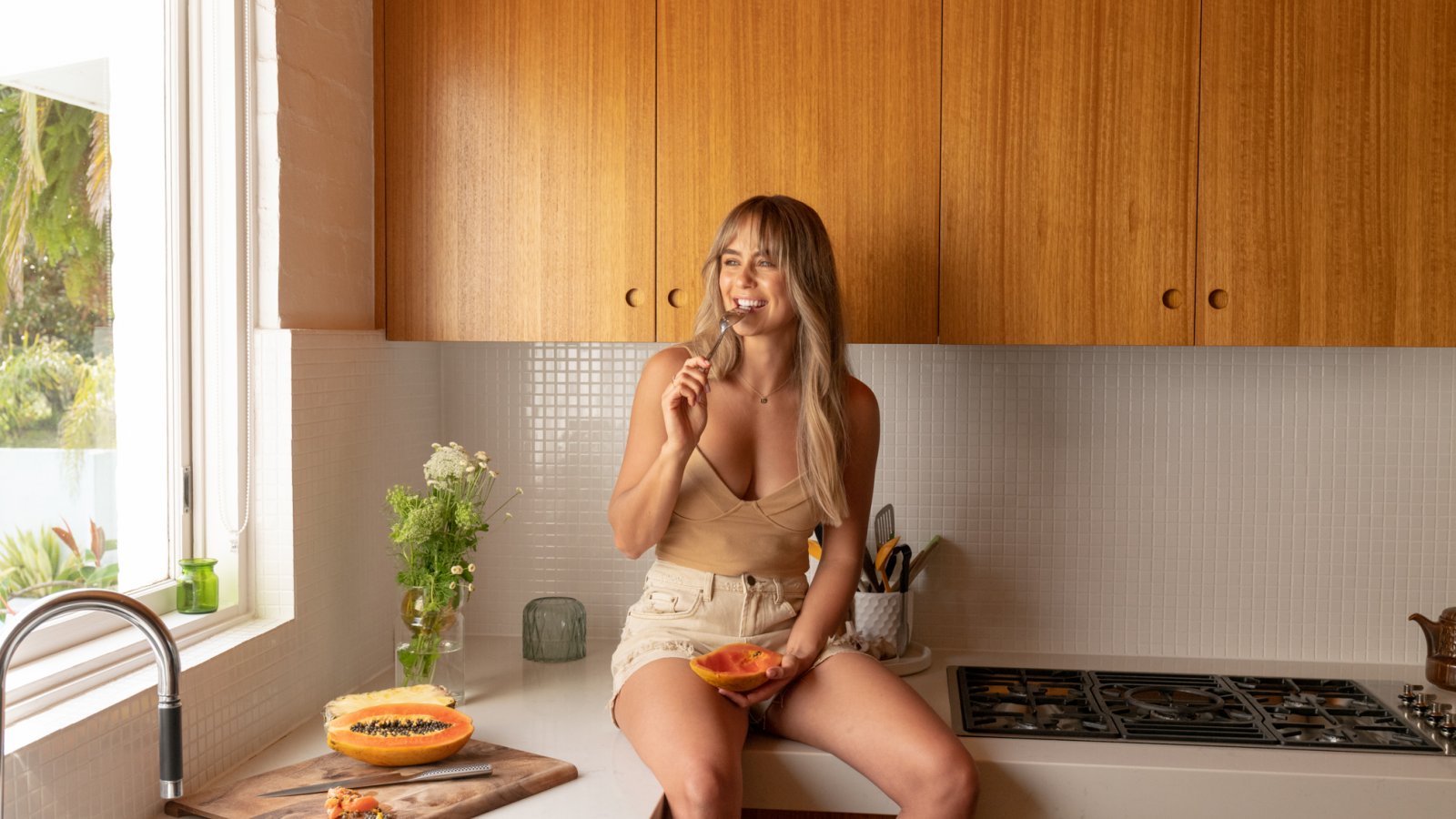 A year later, we bring back the Billabong x @stephclairesmith collaboration, with a new addition of course. Little Harvey! The 'Still Me' collection has a touch of retro to the beach holiday vibe, perfect for stunning Summer days.
In our first collection, Steph was 20 weeks pregnant, this time she is 29 weeks postpartum, where her life has changed for the better yet she is still the inspirational model come entrepreneur we all know and love, only now she can add 'Mother' to her ever-growing resume.
Steph picked the pieces from the collection and talked to us about how she would style them for different elements of her dynamic days juggling work, motherhood, self-care, exercise and everything in between. We are obsessed with her effortless, off-duty casual looks and our collection is perfect for the beach and beyond, made for you with a hug and a kiss from Billabong and Steph Claire Smith.
MORNING WALK WITH HARVEY
A morning walk if Melbourne weather is warm, I would wear the I'm Born Tee over some bike shorts with sneakers and the I'm Born Cap
KIC SESSION
My ideal KIC session would be a yoga flow on the beach wearing the Feel Free Mia DD Bralette and Feel Free Surf Short, even though they are swimwear, they are so comfy and so cute, provide good coverage and support and would be perfect to stretch out my body in. I would then throw on the Bluesky Button Thru Shirt afterwards.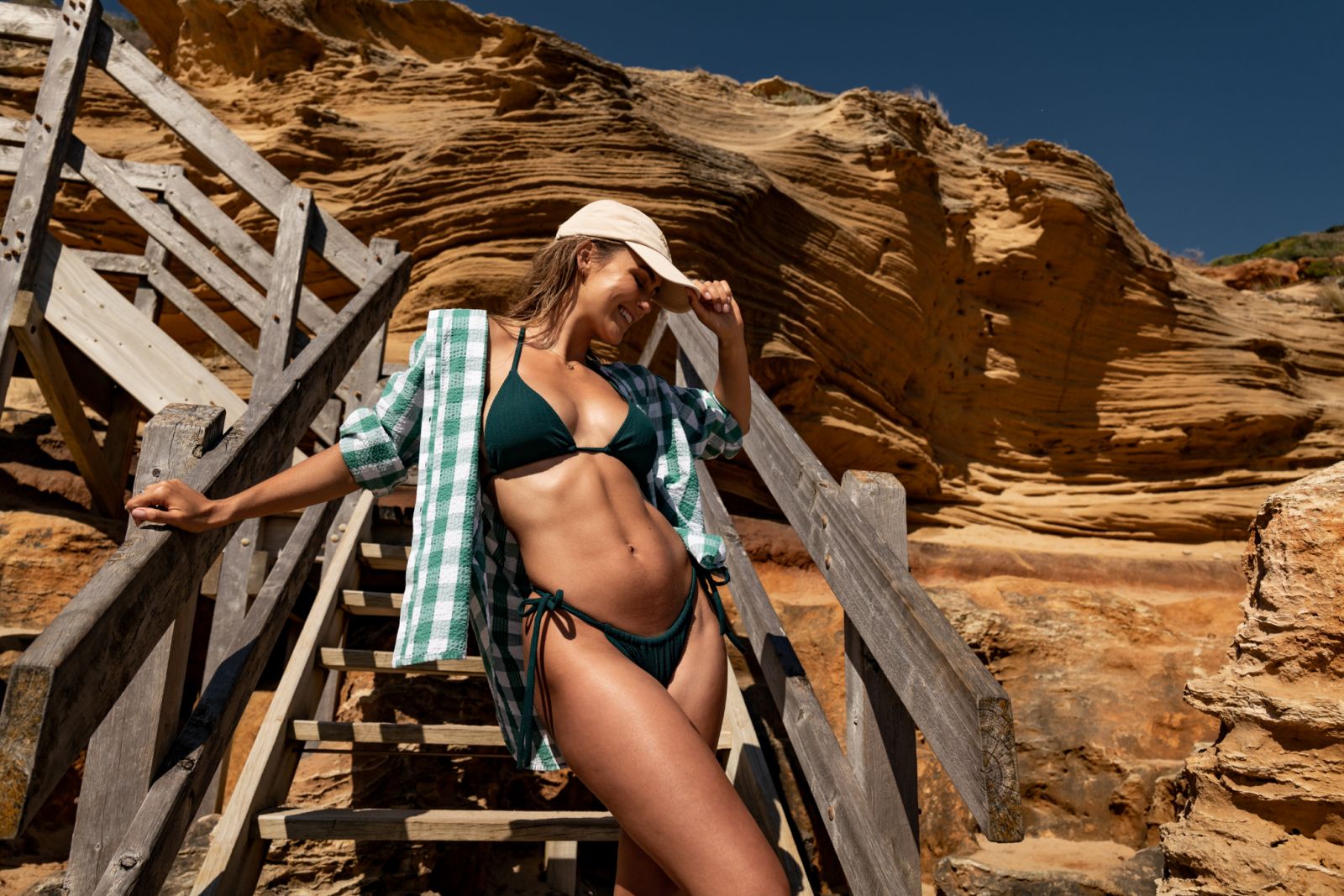 CHECKING EMAILS FROM HOME/ BAKING IN THE KITCHEN
If I was just pottering around the house, my go-to outfit would be the Feel Free Knit Top in Teal and the Spirit Short for ultimate comfort!
PICNIC LUNCH DATE
A picnic would definitely have to be the Pure Maxi Dress and a pair of slides and the Babin Reversible Hat to keep the sun out of my face.
AFTERNOON IN THE OFFICE
If I had to pop into the office, I would choose the Feel Real Tee in Off Black, paired with my favourite jeans and some sneakers!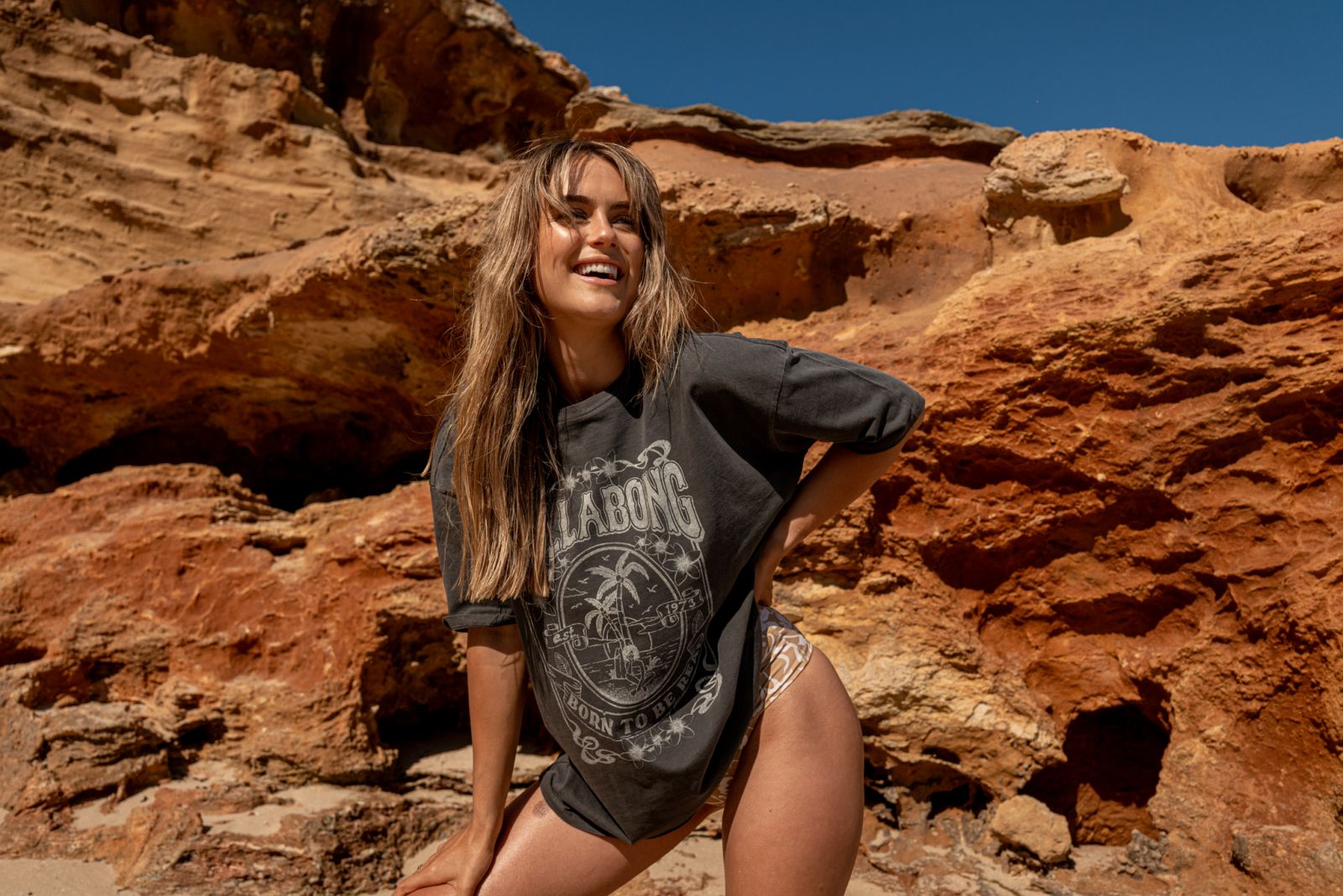 WEEKEND BY THE SEA
Babin Printed Button Up Top with matching shorts - the Babin High-Waisted Elastic Shorts worn over the Babin Bra Bikini Top with some thongs. It would be a whole matching vibe because I'm all about that! It's a two-toned tropical print that makes you feel like you're on Holiday every time you wear it!
DINNER WITH THE GIRLS
The Feel Free Knit Dress in Nutmeg with a denim jacket and some white sneakers for dinner with the girls.