'Behind the Lens' with Chris Burkard | A/Div: Alaska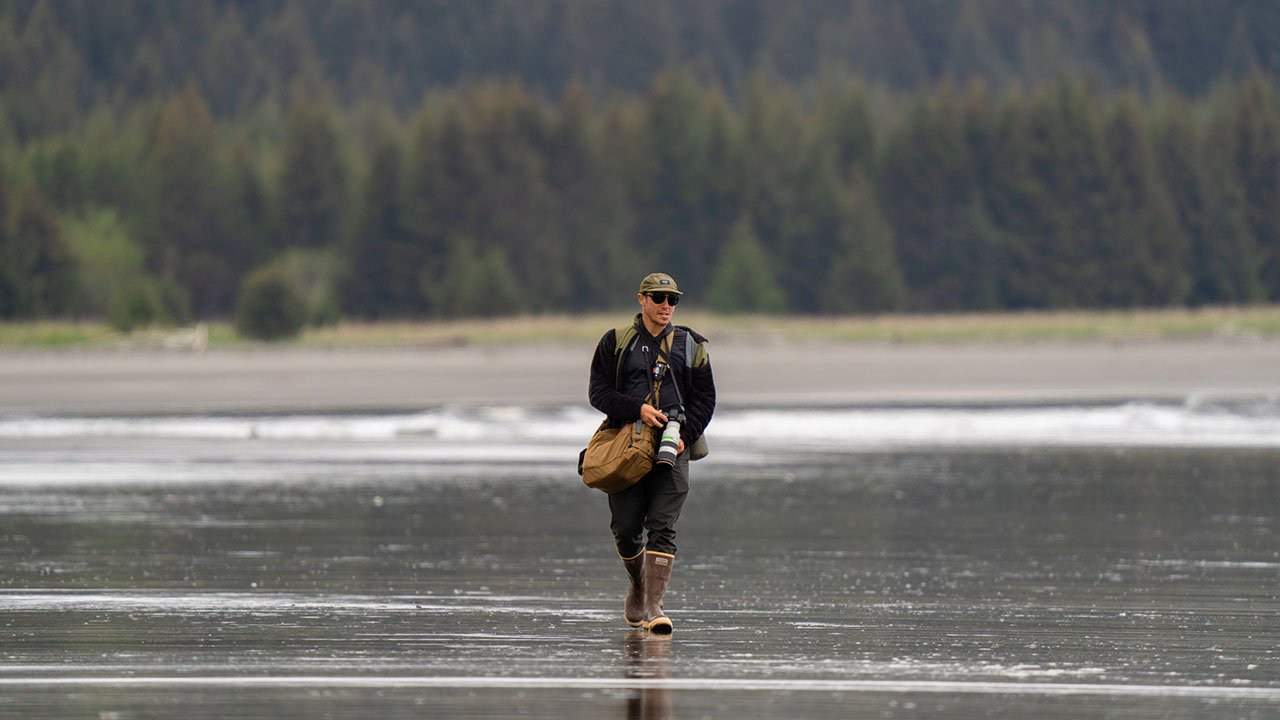 44,824 photos, one adventure.
They say a picture is worth a thousand words - so we tested that theory with 'A/Div: Alaska' lensman Chris Burkard. Read below to take a peek behind Chris' lens, as he gives some context to what was happening just outside the frame of some of his favorite shots, adding meaning to what was captured within.
Here are the moments he selected, and a few choice words of insight behind each of them.
Words by Chris Burkard.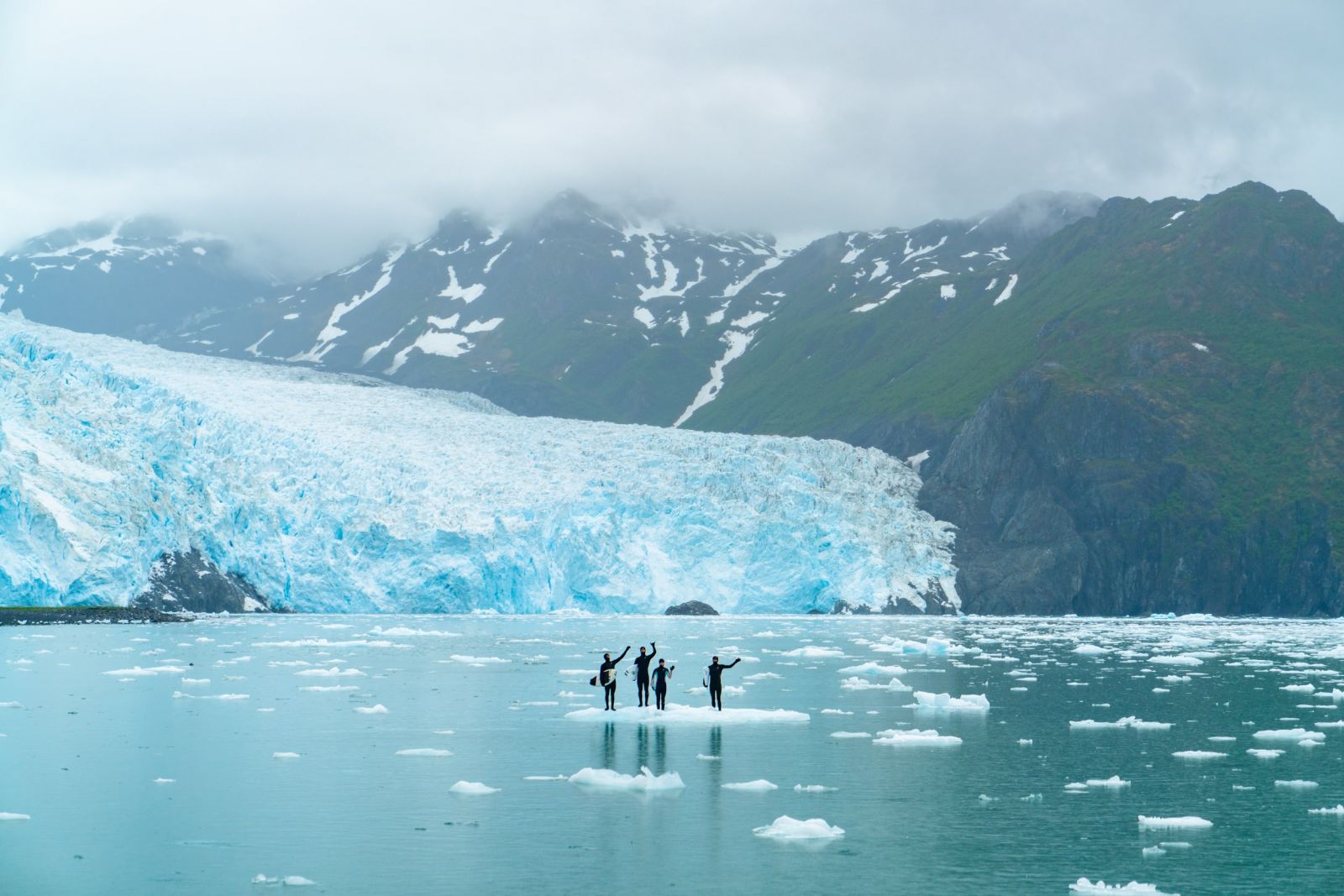 "There really is no greater feeling than seeing someone experience a massive glacier for the first time…I think that is what keeps me interested in going back to these places. Helping foster that incredible experience for people…doesn't matter the age, there is always a smile. In this case, the crew wanted a closer look. I knew from experience there is no better way to get a lasting memory than to feel the 38 degree water!"
Photo Specs: Sony A7RIV with 24-70mm f/2.8, shot at 70mm / f/3.2 / ISO 250 / 1/640 sec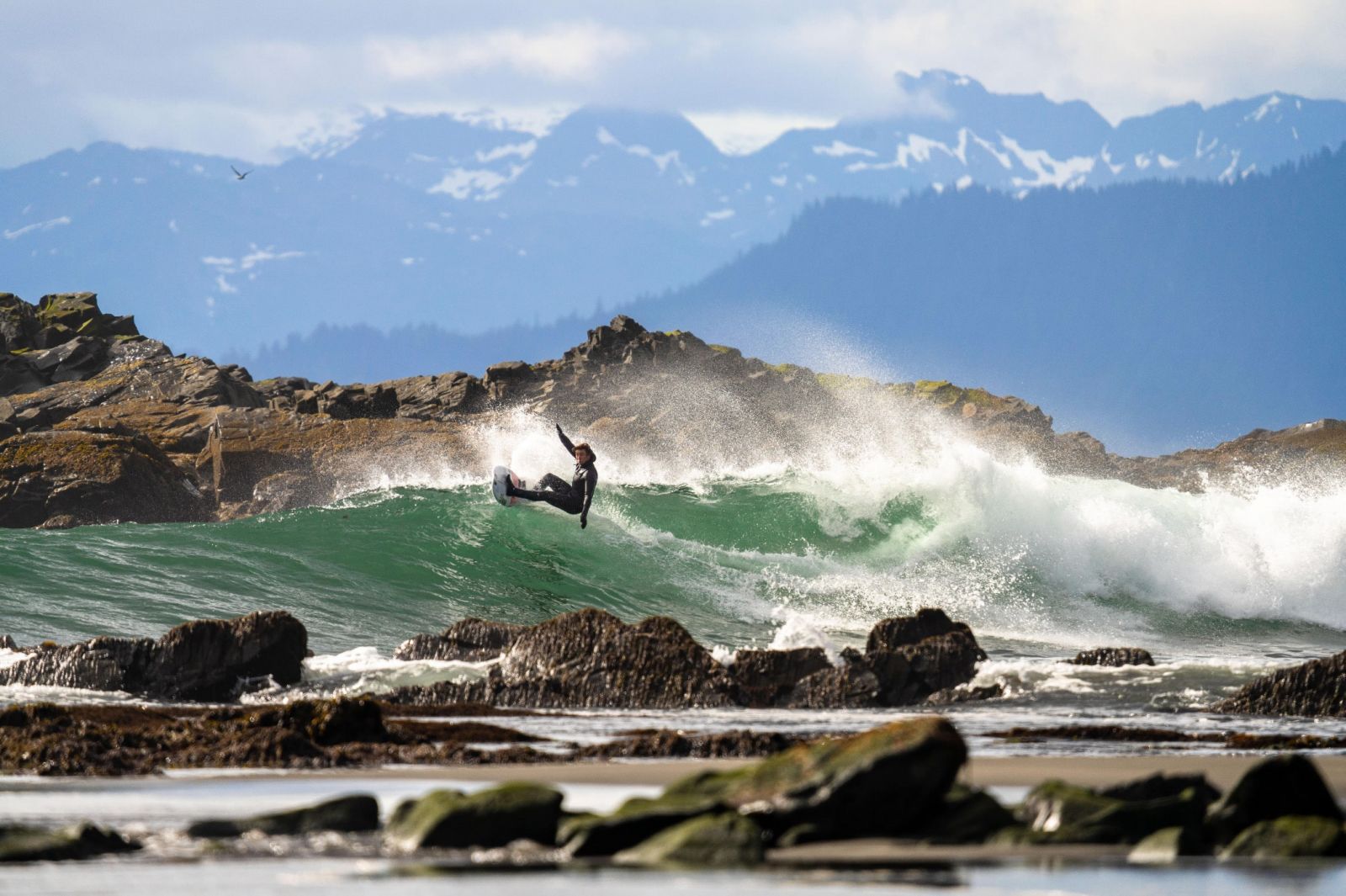 "The waves were almost as elusive as the sun on this trip - which made this session so special. It was a mysto wedge that came up with the 20ft tidal push. When the sky opened up you could see the mountains, then further mountains and that depth seemed to go on forever…layer after layer. The colors you get in these places along with the incredible backdrop is truly what makes photographing them such a joy. Seconds after this frame a bald eagle flew into the frame - my mouth was just gaping on the shore. Stoke was high after this one."
Photo Specs: Sony A7RIV with 200-600m, shot at 600mm / f/6.3 / ISO 100 / 1/800 sec
"Our daily commute aboard the Viking took us to some rad spots. Oftentimes you never really know what the surf is doing unless you check it with a drone or you just gotta jump off and go to shore. There were so many black sand beaches and we had no clue whether they were head high or double overhead. Often we would rock paper scissors for whoever had to paddle to shore and scope it out."
Photo Specs: Sony A7RIV with 70-200mm, shot at 80mm / f/2.8 / ISO 400 / 1/400 sec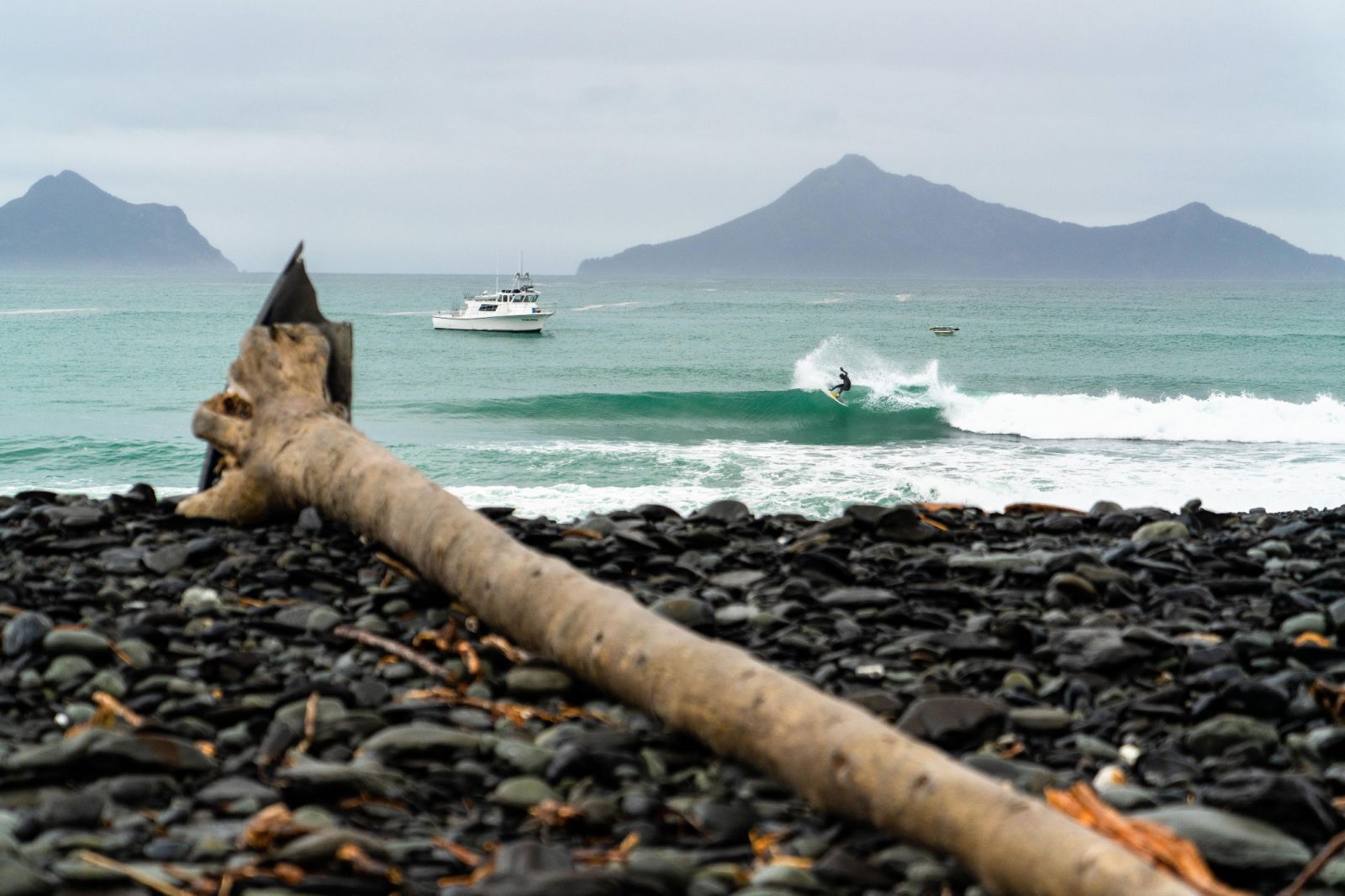 "Bear glacier gets its name from the massive glacier and river mouth that feeds into the lineup. It's an iconic Alaskan surf break that is only accessible by a skilled boat driver and someone who can really understand the surf report. We scored this glassy morning without a soul around and perfect head high trestles style peaks running both directions. Probably the funnest session of the trip and in some ways I think Tyler felt right at home."
Photo Specs: Sony A7RIV 24-70mm f/2.8, shot at 70mm / f/2.8 / ISO 320 / 1/1000 sec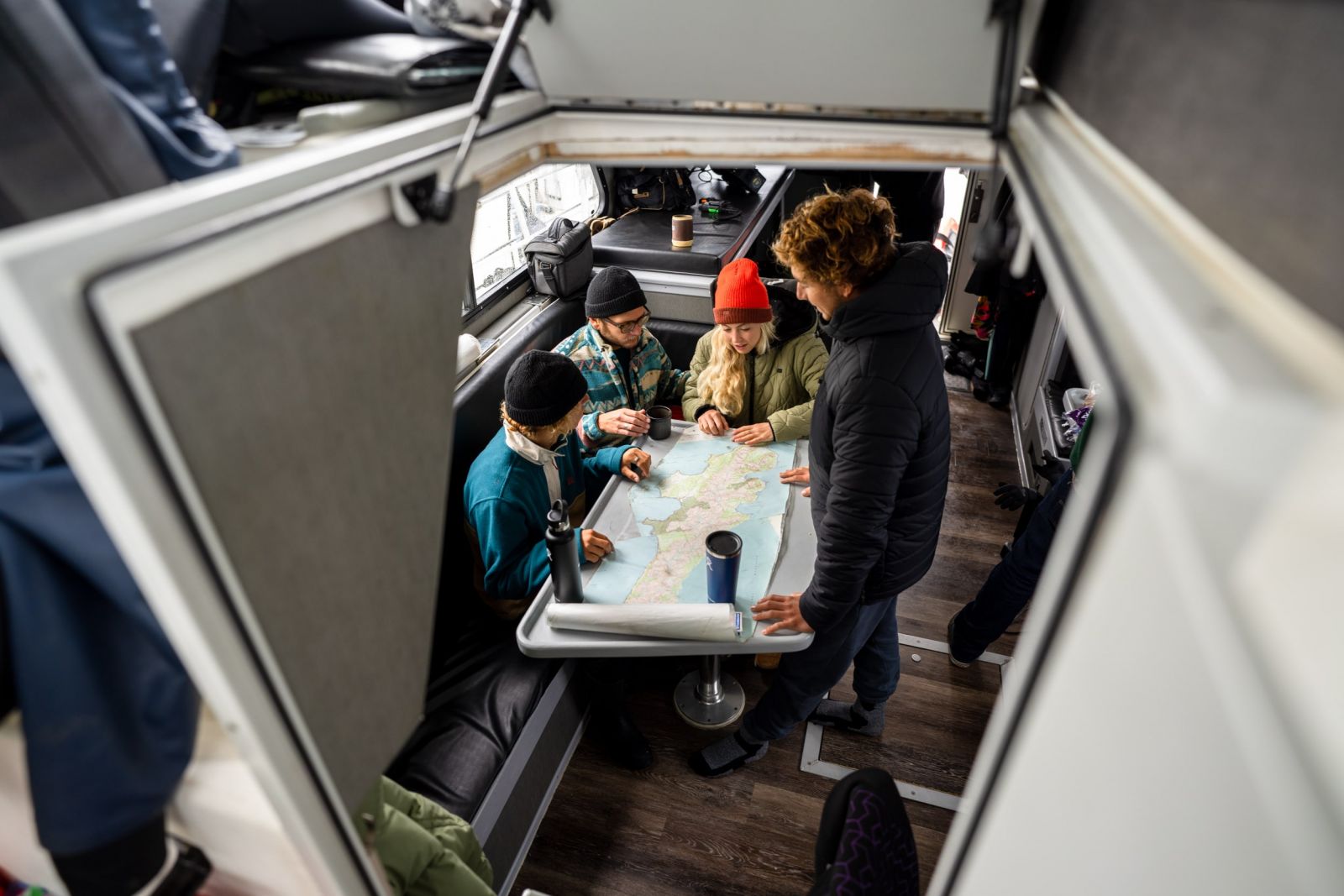 "Planning, prepping, listening to the weather forecast and then repeating the process. That was honestly the rhythm of life on the boat in Alaska. There was always a new bay to explore, a point break, beach break or some funky point of land. It was overwhelming how many choices there were. Everyday felt a bit like a game of chess trying to outsmart the storms and connect with the swells."
Photo Specs: Sony A7RIV 20mm f/1.8, shot at 20mm / f/2 / ISO 200 / 1/250 sec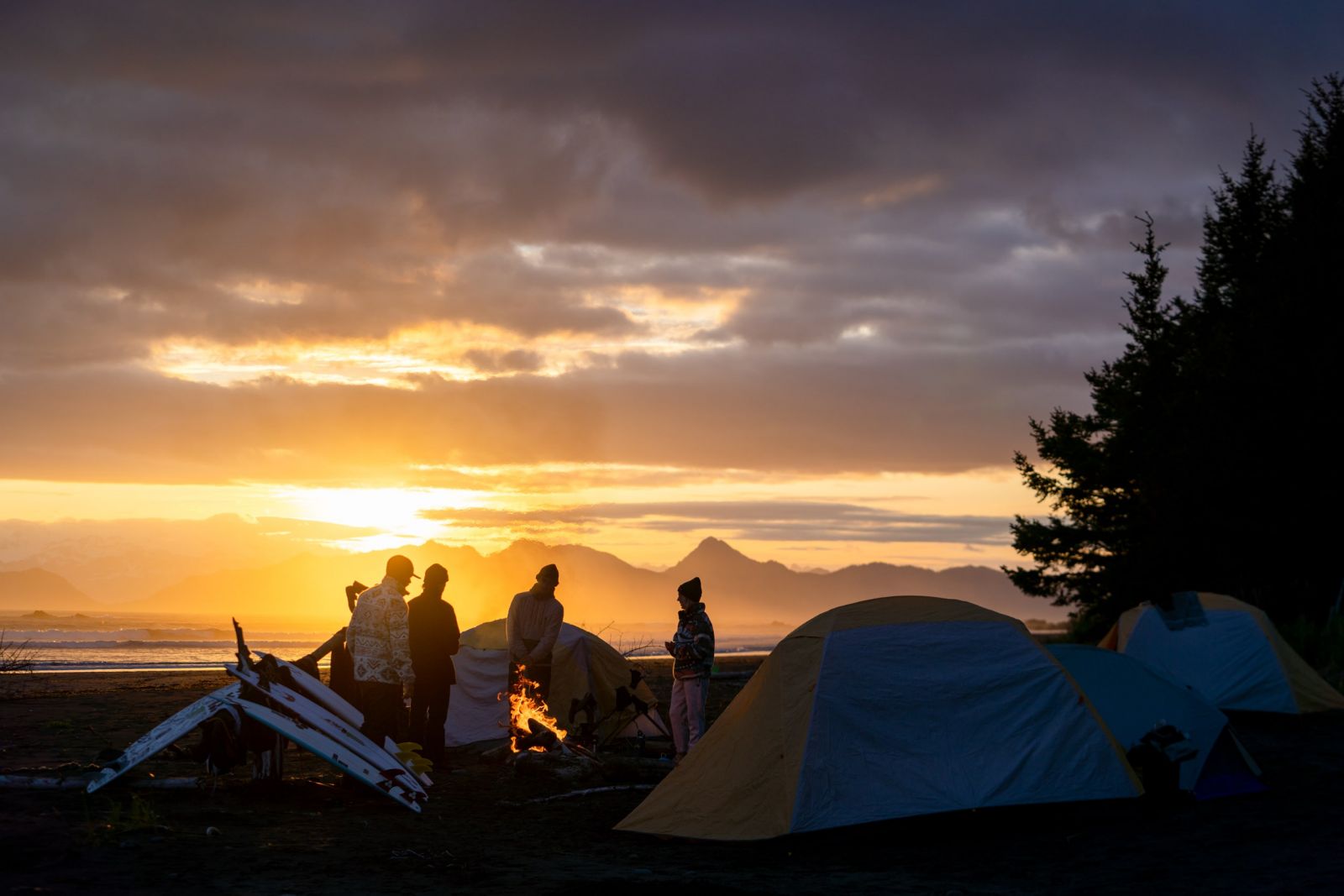 "11PM at our camp on Montague Island. For the most part it was wet, soggy and overall a bit dreary beach camping near this river mouth wave. The entire time we were a little freaked out by bears. All the more reason to keep the fire raging. We had this break in the clouds that gave way to an unreal sunset. It was a good reminder to all of us that if you don't like the weather in Alaska just wait 10 minutes. This place can change so fast."
Photo Specs: Sony A7RIV 24-70mm f/2.8, shot at 70mm / f/4 / ISO 160 / 1/800 sec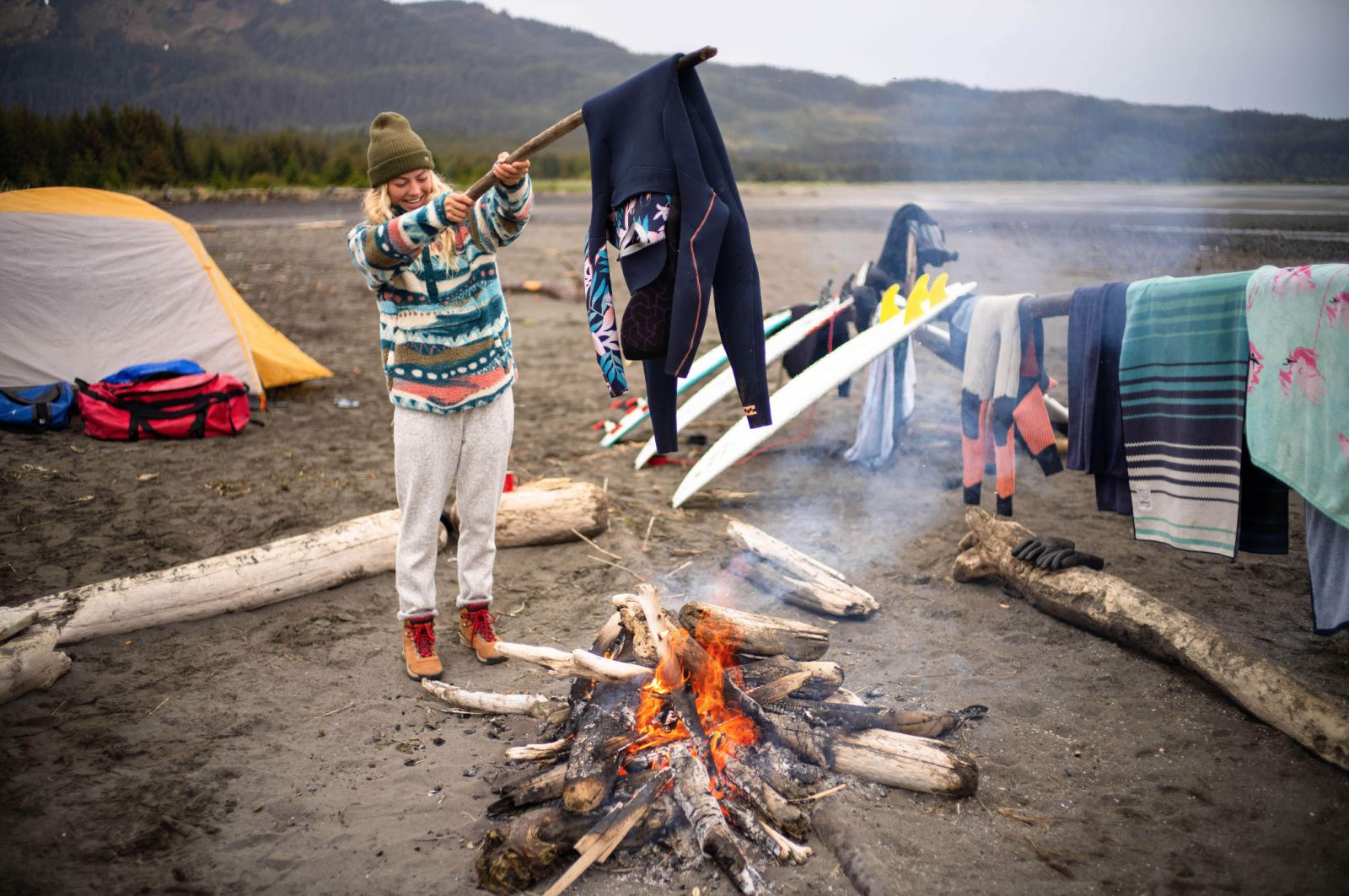 I'll take my suit well done please! Any gal that can put up with a bunch of surfers on a boat for 10 days immediately has my respect. Becca was all smiles regardless of a stinky boat cabin or frigid water. It's always good to see someone who has a passion for cold water experience a new place like Alaska. By the end of the trip she might as well have been a bona fide local! And yeah, I don't recommend this but when you are psyched to get into a warm suit and the sun is nonexistent. I would do just about anything to dry off my wetty.
Photo Specs: Sony A7RIV with Leica 35mm Summilux, shot at 35mm / f/1.4 / ISO 100 / 1/1000 sec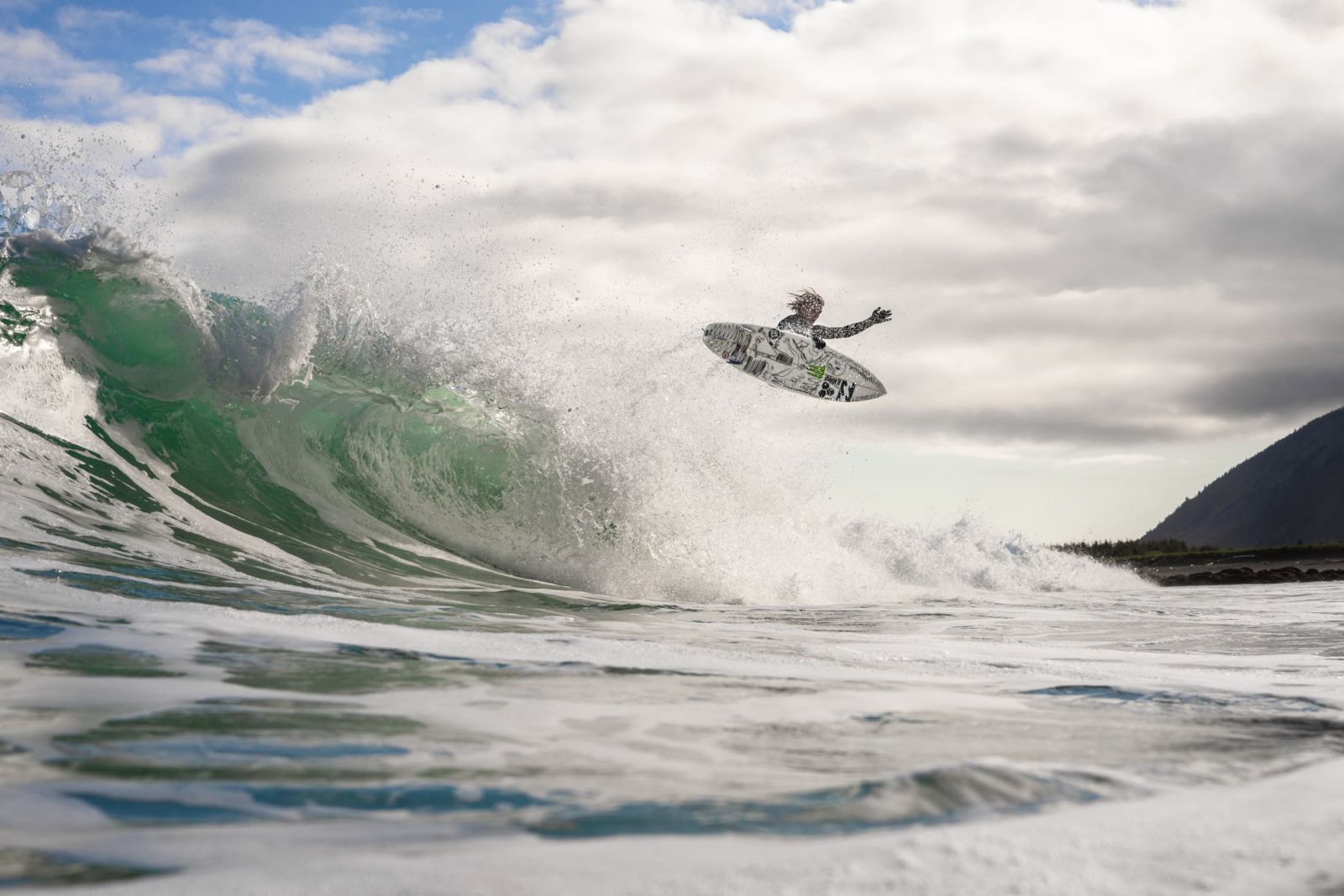 Eithan is by far one of the most well-rounded surfers and humans I have been around. 2ft or 10ft this kid can just perform with a smile on his face. When the tide dropped out and the waves became unsurfable on this black sand beach he started hucking airs almost to the sand…it was unreal. Such a good jack of all trades to have on trips.
Photo Specs: Sony A7RIV with Sony 55mm f/1.8, shot at 55mm / f/8 / ISO 200 / 1/1250 sec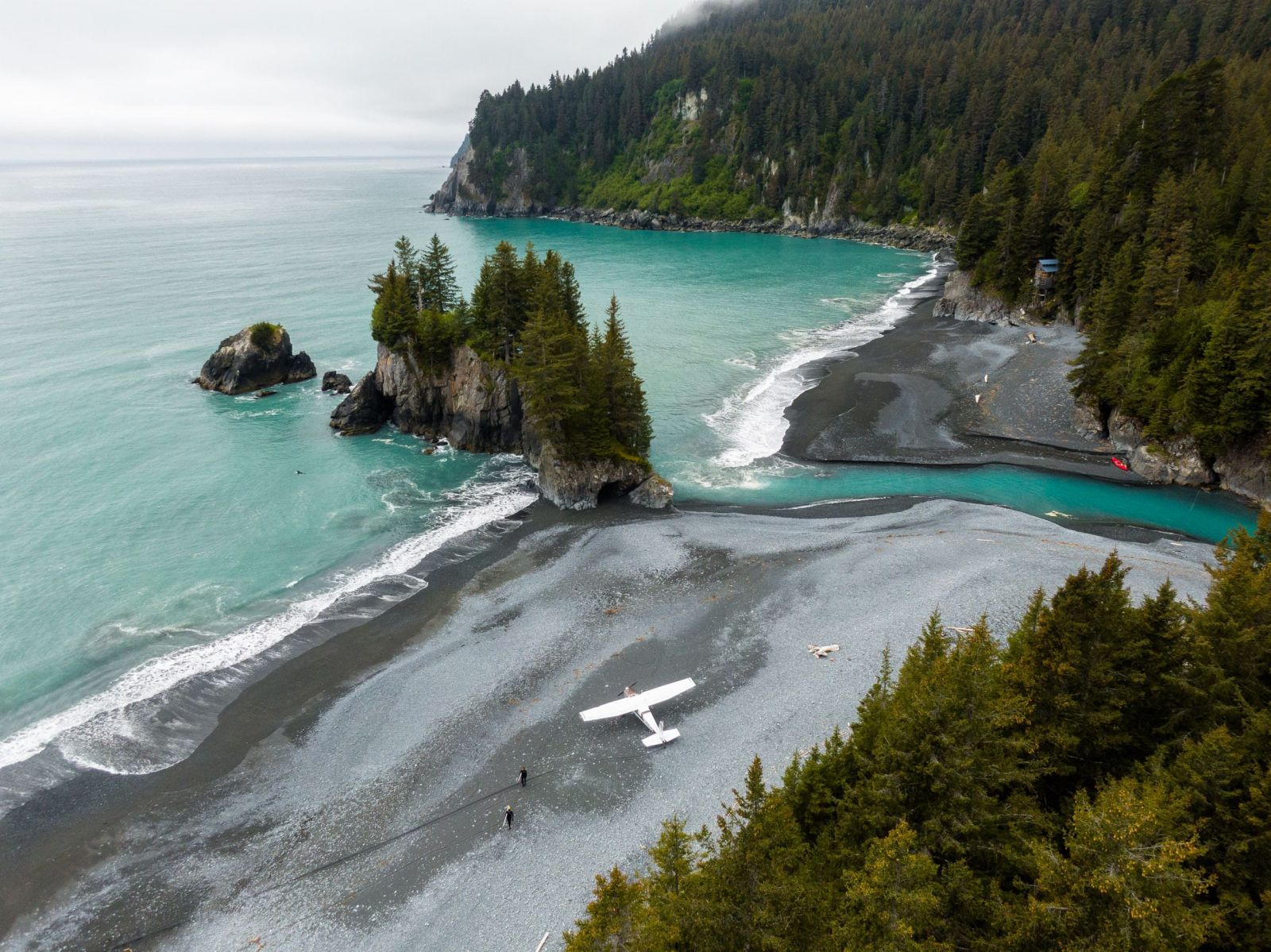 It's always funny how your perspective on adventure changes. We were out here on this remote stretch of coast on a small boat loaded for surf. I think we felt pretty rugged and then all the sudden out of nowhere a tiny bush plane landed on this beach, an old dude with a full white head of hair gets out and then crosses a creek in his kayak to a remote cabin on the beach. I was tripping…in that moment I felt like such a novice. When it comes to Alaska, never underestimate what the sometimes daily commute might look like!
Photo Specs: DJI Mavic 2 Zoom shot at f/2.8 / ISO 100 / 1/320 sec